Four Orthodox Church priests in Kerala booked for rape
The rape accusation were revealed by the husband of the victim who said his wife's confession to one of the priests, supposed to be kept a secret under church laws, was used to blackmail and sexually exploit her.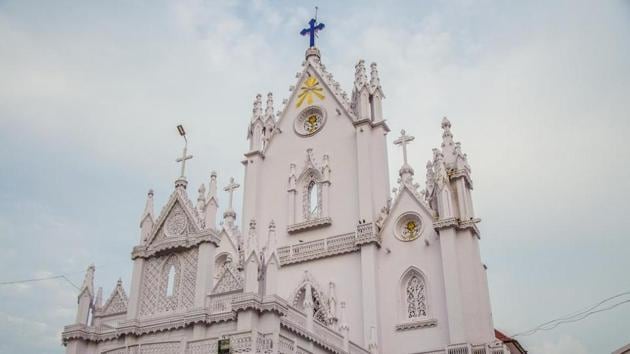 Published on Jul 02, 2018 11:10 PM IST
Thiruvananthapuram |
Indo Asian News Service
The Kerala Police's Crime Branch, probing the case of alleged sexual exploitation of a woman by some priests of the Kottayam-headquartered Malankara Orthodox Church, on Tuesday registered an FIR against four priests on the victim's complaint.
Inspector General of Police S Sreejith, who led the probe team, said that the FIR charging the four priests with rape has been filed, while clarifying on the number of the accused.
"It was true that in the initial news reports there were five priests, but in her complaint, only four of them have been named," he said.
He said that the woman will now be asked to give a statement before a magistrate and then again the probe team will sit to decide the next course of action.
"At the moment, arrests of the four might not happen, as there are formalities and procedures to be undertaken," Sreejith added.
On last Friday, Kerala Police chief Loknath Behra ordered a Crime Branch probe into this case on the allegations made by the victim's husband, who belongs to the same church.
An online portal had first reported the story last week, following which tremendous pressure from several quarters, especially social media users, mounted on the Church, which then announced an internal probe.
The husband has said one of the priest who first exploited his wife was blackmailing her. When she sought help from another priest, he too, threatened her and shared her contact with another fellow priest and in the end, she came under the duress from at least five priests.
The Kerala Police started its probe after the National Commission for Women took suo motu cognisance of the case and wrote to Behra, directing him to investigate the matter.
With the FIR getting registered, the ongoing probe by a commission of the church might turn out to be infructuous.
Close Story
Personalise your news feed. Follow trending topics