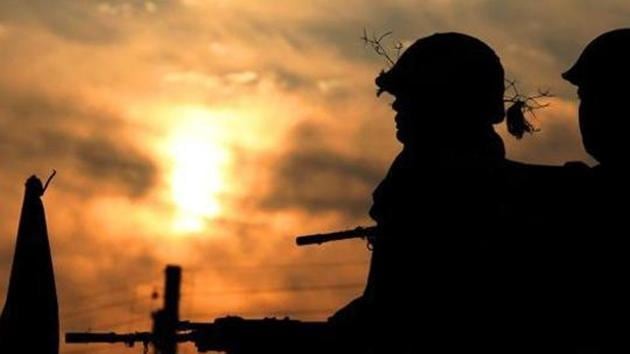 Four years of Modi govt: India showed will and muscle, but funds crunch dulls defence shine
Budgetary constraints have slowed down the government's efforts to scale up the military's capabilities although India still remains the world's largest importer of weapons.
UPDATED ON MAY 26, 2018 08:50 AM IST
In the defence sector, the Modi government has held up its end of the bargain in some areas but its efforts have fallen short of expectations in others during the last four years.
The government has delivered on a raft of bold promises such as the implementation of the one-rank one-pension (OROP) scheme, initiating military reforms, dealing with cross-border terrorism with an iron fist, and prioritising the modernisation of the armed forces. However, budgetary constraints have slowed down its efforts to scale up the military's capabilities although India still remains the world's largest importer of weapons. Meanwhile, several Make in India projects are on the drawing board as a key policy that is supposed to serve as the template for cooperation between Indian and foreign firms to build high-tech weapons is yet to be finalised.
The government deserves credit for implementation of the OROP scheme in 2015 though some issues are still being resolved. Nearly three million ex-servicemen and widows have benefitted from the scheme.
On the modernisation front, the main projects concluded were a $8.7 billion deal for 36 Rafales, a $3.1-billion order for 22 Boeing AH-64E Apache Longbow attack helicopters and 15 Chinook heavy-lift choppers, a $2 billion deal for advanced surface-to-air missile systems from Israel, a $750-million deal for 145 ultra-light howitzers (M777) from the US, and a $720-million contract for 100 K9 VAJRA-T artillery guns.
The government inked a $100-million contract with an Indian firm this year for supplying 1.86 lakh bulletproof jackets to the army, a key battlefield requirement that should have been fulfilled years ago.
Projects that haven't taken off as the Strategic Partnership model is still being fine-tuned include local production of next generation submarines, fighter planes, and helicopters.
The military is facing a funds crunch and it will be a challenge for the government to make sure adequate resources are available.
The army, for instance, is facing a shortage of Rs 12,296 crore under the capital expenditure head.
India not only carried out surgical strikes in Pakistan-occupied Kashmir in 2016 but also claimed political ownership of the targeted operations.
The strikes demonstrated India's hardened military resolve to the world.
In 2016, the government signed the long-pending logistics exchange memorandum of agreement (LEMOA) with the US.
It sets down the guidelines for the armed forces of India and the US to share each other's assets and facilities for repairs, maintenance, supplies and training on an equal-value exchange basis.
The government brought out its Defence Production Policy-2018 in March, visualising India as one of the top five countries in the aerospace and defence sectors in the coming years, with defence goods and services accounting for a turnover of Rs 1.7 lakh crore by 2025.
Another goal is to clock exports worth Rs 35,000 crore by 2025.
"While a lot has happened during the last four years, a lot more needs to be done," said Lieutenant General Subrata Saha (retd), director general, Society of Indian Defence Manufacturers, and Principal Adviser, CII.
"The Defence Procurement Policy-2016 is quite forward looking and its provisions seek to boost indigenisation. A new Defence Production Policy is in the works and has set clear and precise goals," he said. "It is vital to have mechanisms in place to monitor what progress is being made on different fronts."
Close