From April 1, Mizoram to go dry as Assembly passes prohibition bill
According to the state government, the move would cause a loss of
₹
700 million every year to the state exchequer.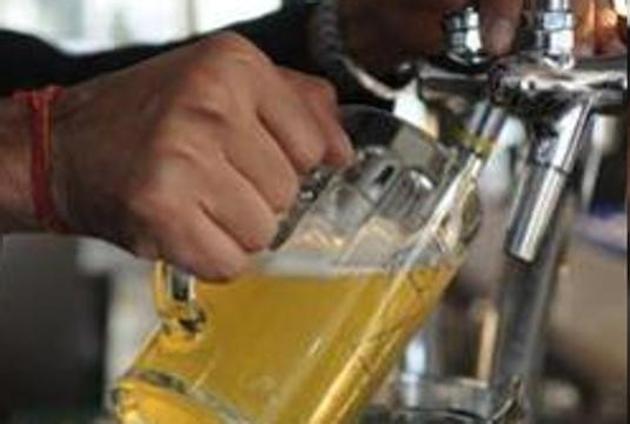 Published on Mar 21, 2019 12:23 AM IST
The hill state of Mizoram is all set to bring back prohibition with the state Assembly unanimously passing the Mizoram Liquor (Prohibition) Bill, 2019, on Wednesday.
According to the proposed law, buying, selling and possession of liquor would invite a jail term of up to five years and consumption of liquor could land a person in prison for six months or the magistrate may order the convict to undertake community service for up to five working days.
"It is a killing machine, a widow making machine. Too many people have died since prohibition was lifted," said Mizoram chief minister Zoramthanga claiming that more than 5,000 people have died because of consumption of alcohol since prohibition was lifted.
According to the state government, the move would cause a loss of ₹700 million every year to the state exchequer.
"We cannot think of economy in such a scenario," Zoramthanga said explaining that the sale of alcohol would practically stop after March 31, when the permits issued by the previous government expire.
The Zoramthanga-led Mizo National Front (MNF) government returned to power after a decade in December. The promise of imposing total prohibition, a cause also championed by the Church and other social organisations in the Christian majority state, was one of the MNF's major poll planks.
Apart from the listed penalties, causing nuisance in public places under the influence of alcohol or drunk driving would invite a jail term of up to two years or community service of not less than two working days.
For the import, export, selling, buying, manufacturing of liquor et al., the punishment would be proportionate to the quantity - up to six months in jail for small quantities, up to two years in jail for intermediate quantities and up to five years of imprisonment for commercial quantities.
Repeat offenders would face twice the sentence awarded in the previous conviction, as per the proposed law.
Under the proposed law allowing one's house, room, enclosure, space, vessel, compound, place or vehicle for the commission of any liquor-related offence could also invite a jail term of the up to three years.
The new law would replace the Mizoram Liquor (Prohibition and Control) Act, 2014, brought in by the then Congress government to regulate sale of alcohol in a move which partially lifted the 18-year total prohibition in the state. The earlier prohibition law was called Mizoram Liquor Total Prohibition Act, 1995.
Close Story