From 'draconian' to 'all the best': How Oppn reacted to PM's currency notes move
Nov 09, 2016 01:39 AM IST
The Congress reacted cautiously as they welcomed the crackdown on black money and corruption, but expressed concern over the inconvenience the move will cause to farmers and people in rural areas.
Prime Minister Narendra Modi's announcement abolishing Rs 1000 and Rs 500 currency notes was hailed as a "bold step" by President Pranab Mukherjee and the BJP but some his rivals denounced it as a "draconian decision" that would trouble people.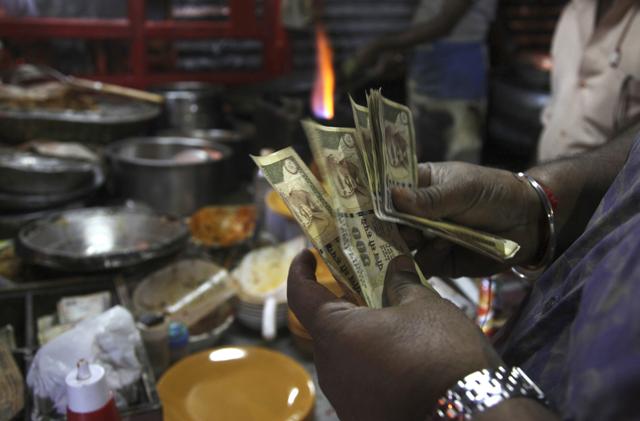 The Congress reacted cautiously as it welcomed the crackdown on black money and corruption, but expressed concern over the inconvenience the move will cause to farmers and people in rural areas.
"The Congress has always supported any step against black money and will continue to do so," the party's chief spokesperson, Randeep Singh Surjewala, said on Tuesday.
But the party is not convinced with the Narendra Modi government's proposed move to issue Rs 2,000 notes.
"Modiji has withdrawn Rs 1,000 notes on one hand, and introduced Rs 2,000 notes on the other. Does it not defeat his argument? Won't cancelling notes of bigger denominations and replacing them with even larger denominations enable black money hoarders to stash even more money?" Surjewala asked.
West Bengal chief minister Mamata Banerjee demanded immediate withdrawal of, what she described, a "heartless and ill-conceived decision" that could lead to "financial chaos". She accused Modi of diverting attention away from the government's failure to bring back black money from abroad.
Read | How much will govt's move to scrap Rs 1000 and 500 note cost?
Calling Modi's announcement as "complete jumlanomics", CPI(M) general secretary Sitaram Yechury said that the move would mean harassment for millions not connected to the banking system.
In a series of tweets, Yechury said the governmen's "step is poorly planed and not thought through".
Bahujan Samaj Party (BSP) spokesman Ambeth Rajan refused comments.
Uttar Pradesh chief minister Akhilesh Yadav urged the Centre to ensure that the decision to ban RS 1,000 and Rs 500 currency notes does not have an adverse impact on the poor, farmers and villagers.
The Samajwadi Party (SP) leader also urged the government to arrange for special camps in villages for exchanging currency notes as banks were not easily accessible in the rural areas, an official release issued in Lucknow stated.
The Biju Janata Dal (BJD), a one-time partner in the NDA, welcomed the move.
"I welcome the bold step by the Prime Minister to freeze 500 and 1000 denomination rupees to weed out black money from circulation which is a parallel economy in our country. Next step is to keep a hawk's eye on money transaction that may change hand, now. All the best to Narendra Modi," BJD parliamentary leader Bhartruhari Mahtab said.
Read | Rs 500, Rs 1000 notes scrapped: All you need to know and do in next few days
Another BJP rival, the Janata Dal (United), too, welcomed the move. It said the government's move would break the back of terror funding and those who generate black money.
Also, the party demanded protection to farmers and small traders.
"Farmers habitually save notes at home for occasions such as marriage of a daughter, instead of depositing money in banks. The rural economy must be kept insulated," party spokesman KC Tyagi said.
For its part, the BJP was obviously delighted.
"On behalf of all BJP workers, I compliment the central government and PM for taking tough but timely and pathbreaking measures," party chief Amit Shah said.
He said the announcement will go a long way in bringing economic prosperity to the poor, middle class and neo-middle class.
"We can no longer let corruption and black money slow down our development journey. We must create a prosperous India for future generations."
(With inputs from agencies)