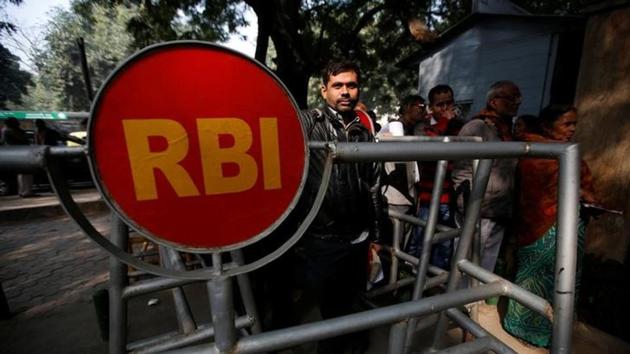 From January 1, you can withdraw Rs 4,500 a day from ATMs: RBI
The Reserve Bank of India (RBI) on Friday raised the daily cash withdrawal limit from ATMs to Rs 4,500 a day from the existing Rs 2,500 a day from January 1. The central bank, however, did not change the weekly withdrawal limit of Rs 24,000.
New Delhi | By HT Correspondent
UPDATED ON DEC 31, 2016 01:47 AM IST
The Reserve Bank of India (RBI) on Friday raised the daily ATM cash withdrawal limit from the existing Rs 2,500 to Rs 4,500 a day for an individual from January 1.
However, there has been no change in the weekly withdrawal limit, which stands at Rs 24,000, including from ATM, for individuals (and Rs 50,000 in case of small traders).
Following the demonetisation of old Rs 500/1000 notes on November 8, limits had been imposed on withdrawal of cash from banks and ATMs.
Friday's move came on the last day of depositing the scrapped bills in banks, though people still have time to exchange the currencies at designated RBI counters till March 31.
In its direction to banks on withdrawals, the RBI said: "Such disbursals should predominantly be in the denomination of Rs 500."
Earlier in the day, the RBI had permitted White Label ATM Operators (WLAOs) to source cash from retail outlets.
For his part, finance minister Arun Jaitley said the RBI had enough currency and the cash supply situation had improved significantly.
Prime Minister Narendra Modi's surprise announcement to recall high-value banknotes sparked chaos and confusion across the country, with millions of consumers queued outside banks and ATMs to change a limited number of old notes for new ones or withdraw cash.
The government said the move was aimed at rooting out black money and corruption.
Banks started accepting deposits in scrapped notes from November 10. However, very few ATMs opened on November 11, as most of the machines had to be recalibrated for dispensing the new Rs 2,000 and Rs 500 notes.
Although the overall situation at banks has improved, ATMs still have to do some catching up. Many vending machines are still out of cash.
(With agency inputs)
Close