From Shah Bano to Shayara Bano: The evolution of Indian society and polity
Aug 23, 2017 08:54 AM IST
The Supreme Court on Tuesday struck down instant triple talaq, calling it unconstitutional and against the tenets of Islam.
Shayara Bano, the 36 years old divorcee from Uttarakhand who was the first to challenge the controversial practice of instant triple talaq in the Supreme Court, might have brought to fruition, though partly, a struggle that Shah Bano had started over three decades back: to get Muslim women their Constitutional right to gender equality and dignity.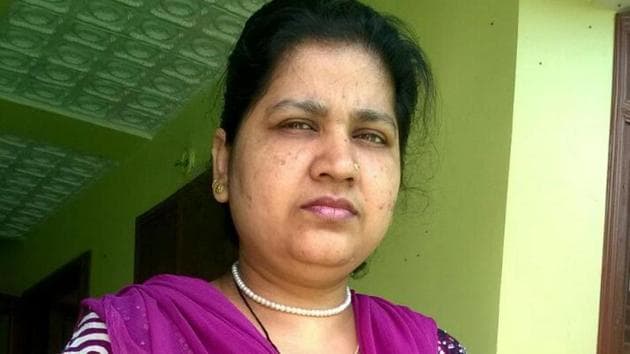 On Tuesday, the SC verdict to strike down triple talaq was welcomed by political parties across ideological prism, social activists, jurists and Muslim scholars—a sharp contrast to the vociferous protest that had greeted the apex court verdict in 1985, entitling Shah Bano, a 62 years old mother of five, to alimony. Muslim groups had then hit the streets in protest, prompting then ruling Congress leaders to join the chorus.
Margaret Alva, then Union minister for women, has given a vivid account of the prevailing political atmosphere in her autobiography, Courage & Commitment. She was opposed to then Prime Minister Rajiv Gandhi's move to bring a legislation to nullify the court ruling.
"I pleaded with the Prime Minister to stand firm…I persisted. 'Your grandfather had the courage to stand up to Hindu right-wing groups and bring in the Hindu Code Bill despite their opposition. Today everyone has accepted it. Please do not tarnish your image,' I begged. Rajivji was upset. 'Yes, my grandfather was a Hindu dealing with Hindu law. Here I am a Hindu dealing with Muslim law. Do you see the difference?'" Alva writes.
'Do you know that educated Muslim women like Najma Heptulla and Mohsina Kidwai are pleading for this law? Get me 50,000 Muslim women to oppose this move at Rajpath, like you did at Bangalore, and I will concede your demand'," said Rajiv. Alva approached Sonia Gandhi who "agreed" with her but refused to interfere in her husband's "official work".
The rest is history. Rajiv Gandhi government went ahead with the legislation to nullify the court verdict, putting an end to Shah Bano's struggle for what could have triggered much-needed reforms in Muslim personal laws.
On Tuesday, after the Supreme Court delivered the verdict, the Congress was quick to welcome it, with party vice-president Rahul Gandhi congratulating women who fought for justice. Shahi Imam of Delhi's Jama Masjid, Syed Ahmed Bukhari, said the issue of triple talaq would not have reached the apex court if the All India Muslim Personal Law Board had addressed the problems of women "wronged" by this practice.
The contrasting responses to Shah Bano case and Shayara Bano cases encapsulated the evolution the Indian society and polity have gone through in the past 32 years. While BJP leaders credited the NDA government for its unequivocal stand against triple talaq in the court, the verdict underlined the changing social and political dynamics in India, which enabled a group of Muslim women to successfully take on orthodox elements in their community. The liberal intelligentsia that used to treat the BJP's pronouncement on issues concerning Muslims with skepticism and cynicism stood up for these women in their fight for gender justice.
What might also have prevented naysayers among Muslims from hitting the streets on Tuesday was the absence of any political support. There was a time when the Congress would resort to minority appeasement in Shah Bano case only to try to balance it by allowing shilanyas at the controversial structure in Ayodhya. The grand old party has been forced to re-visit its strategy post-2014 Lok Sabha elections. The party is now wary of taking any stand that would give its political adversaries an opportunity to accuse it of indulging in the appeasement of any community.
The BJP's stand on triple talaq reflected the party's desire to reach out to progressive elements among Muslims. Only time will tell whether it will pay electoral dividends to the saffron party but it surely created an atmosphere for the judiciary to deliver a historic ruling that will go a long way in ensuring gender justice and equality.