Gauri Lankesh murder: Here's a list of writers and journalists killed in recent years
Updated on Sep 06, 2017 02:52 PM IST
Gauri Lankesh murder: A 2015 report said India is Asia's deadliest country for media personnel, ahead of both Pakistan and Afghanistan.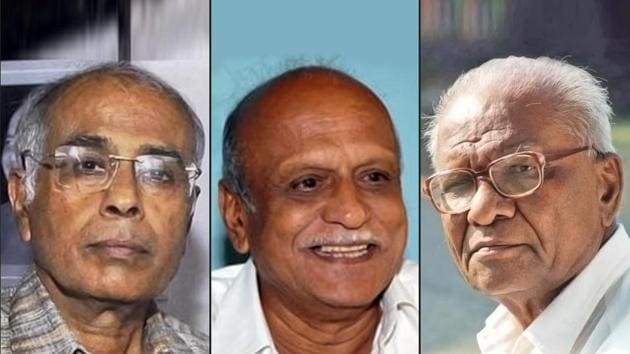 Critics have raised questions on the safety of writers and journalists against after the killing of senior Kannada journalist Gauri Lankesh in Bengaluru on Tuesday. Lankesh called herself an 'activist-journalist' and was an outspoken critic of right-wing Hindutva politics.
Lankesh's death is being counted as the latest in a string of murders of 'rationalist' writers, including MM Kalburgi, Govind Pansare and Narendra Dabholkar.
Here's a list of some of the writers and journalists killed in recent years:
MM Kalburgi
The 77-year-old outspoken rationalist was killed in a manner similar to Lankesh. He fell to the bullets of two unidentified men at his residence in Dharwad, Karnataka in September 2015. The incident sent shock waves across the Kannada literary world and elsewhere in Karnataka.
Govind Pansare
Leftist leader and a prominent activist and rationalist, Govind Pansare was shot dead by two unidentified persons in February 2014 when he was returning home from his morning walk in Kolhapur. He died in Mumbai on February 20. Sanatan Sanstha activist Samir Gaikwad was arrested in connection with the murder, and later granted bail.
Narendra Dabholkar
On August 20, 2013, Dabholkar, a prominent anti-superstition crusader, was allegedly gunned down by two bike-borne men during his morning walk in Pune.
According to a CBI charge sheet filed in September last year, Akolkar and Pawar, two members of the right-wing organisation Sanatan Sanstha, gunned down the rationalist. In June 2014, the case was handed over to the CBI after the Pune police failed to make any headway.
Watch FB Live: 'Journlist Gauri Lankesh murdered: Another instance of attack on media?
Ranjan Rajdeo
Ranjan, a journalist with Hindi daily Hindustan, was shot from close range by assailants on a motorcycle in May last year. He headed the paper's bureau in Siwan, Bihar and had written extensively on the case involving Shrikant Bharti – an aide of BJP MP Om Prakash Yadav – who was shot dead in 2014.
Fingers were pointed towards incarcerated Shahabuddin. In jail since 2005, the two-time MLA and four-time MP from Siwan, Shahabuddin fought on Rashtriya Janata Dal and Janata Dal tickets until he was barred from contesting elections.
The crime came a day after a Hindi television journalist was shot dead in Jharkhand. Akhilesh Pratap worked for Taza TV, a local Hindi news channel.
Sai Reddy
In December 2013, assailants stabbed Sai Reddy (51), a reporter for the Hindi newspaper Deshbandhu, as he left a market in Basaguda village in Bijapur district of Chhattisgarh. He died as he was being transported to the hospital.
He was arrested and charged for his alleged connection with Maoists, but was released on bail in 2008. Police said they suspected Maoists were behind the fatal attack.
Jagendra Singh
A freelance journalist died in June 2015 from burn injuries after a police raid at his residence in Shahjahanpur, Uttar Pradesh. Before his death, Singh alleged cops had barged into his house and set him on fire. He also accused Samajwadi Party leader Rammurti Singh Verma of 'unleashing' terror for writing against him. Singh published investigative reports and comments against the minister on social media, an NDTV report said.
However, a month after the incident, Singh's son gave a clean chit to Verma and said his father had immolated himself.
Personalise your news feed. Follow trending topics