Govt officer asked for bribe, said 'cut' went to top: BJP lawmaker in UP
Dalit MLA's allegation seen as potentially embarrassing for the Yogi Adityanath government.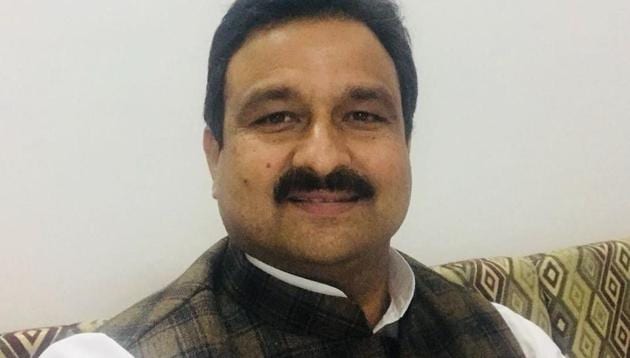 Updated on Apr 27, 2018 02:58 PM IST
A Bharatiya Janata Party Dalit lawmaker in Uttar Pradesh has alleged that a government engineer asked him to pay a bribe for development work in his constituency and told him the "cut" went right till the top.
Devendra Kumar Nim, who represents Rampur Maniharan, alleged Alok Gaur, an assistant engineer in the Saharanpur zila panchayat, told him he will have to pay a bribe of ₹50,000. His allegation is potentially embarrassing for the Yogi Adityanath government which is wooing Dalits and pitches an image of being an 'imandaar sarkar' (honest government).
"Yadi paise nahi dene hai toh jahan chahe wahan shikayat kar lo. Mujhe uppar tak paise dene hai--main kahan se launga. (If you don't want to give the bribe then, you can complain wherever you want. The "cut" goes right till the top. Where will I get that money from?)," Nim alleged Gaur told him. Nim made the allegations in a letter he wrote to the state's panchayati raj minister. He said Gaur first made the demand to his aides.
Gaur rejected the allegations. "What can I say? Maybe some contractor got the lawmaker to make a complaint. I have already met him (Nim)," he said.
"When officials...say that a "cut" has to be distributed to the top, it's time action is initiated against them for they are sullying the image of the government," Nim said in the letter written on March 22 and which became public on Thursday night.
Panchayati Raj minister Bhupendra Singh Chaudhary said Nim's allegations will be probed. "If required we won't hesitate to act against the official," he said.
Last fiscal more than 341 tenders were awarded for development in Saharanpur but work orders couldn't be given, said a government who didn't wish to be identified.
Since the BJP came to power in UP in March 2017, several UP lawmakers and BJP workers have complained that government officials don't listen to them. Cabinet minister Om Prakash Rajbhar, an OBC leader, alleged in January that corruption under the present regime was worse than the previous Samajwadi Party or Bahujan Samaj Party governments of the last 15 years.
.
Close Story