Govt opposes triple talaq, says practice is against women's dignity
Oct 07, 2016 10:00 PM IST
"Gender equality and dignity of women is non-negotiable and we can brook no compromise," said the government
Gender equality is part of the basic structure of the Constitution and non-negotiable, the Centre told the Supreme Court on Friday while opposing the practices of triple talaq and polygamy in the Muslim community.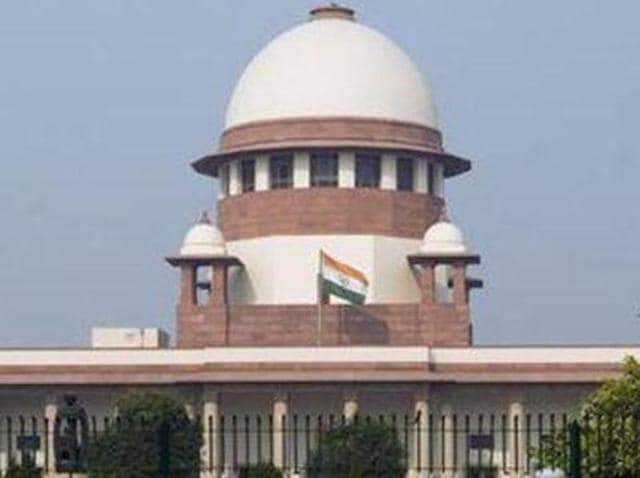 This is the first time the Indian government has officially taken a stand to oppose the contentious custom that has divided the community, with women's groups and individuals advocating sweeping reforms in Muslim personal law that is heavily tilted against women.
Under Muslim personal law based on the Sharia, a Muslim man can divorce his wife by pronouncing talaq thrice. Muslim men are also allowed to have four wives.
India has separate sets of personal laws for each religion governing marriage, divorce, succession, adoption and maintenance. While Hindu law overhaul began in the 1950s and continues, activists have long argued that Muslim personal law has remained mostly unchanged.
"Even though it may be true to say that only some women are directly and actually affected by these practices being divorced by talaq-e-bidat or being in a polygamous marriage, the fact remains that every woman to whom the law applies, lives under the threat, fear or prospect of being subject to these practices, which in turn impacts her status and her right to a life with confidence and dignity," the government said in its affidavit to the top court.
The Centre's stand was in response to the court asking whether an intervention would violate the Muslim community's fundamental rights.
Disputing the All India Muslim Personal Law Board's (AIMPLB) claim that personal law cannot be re-written in the name of reforms, the government asserted that a woman cannot be deprived of her constitutional right by virtue of her religion.
"…Any practice by which women are left socially, financially or emotionally vulnerable or subject to the whims and caprice of men-folk is incompatible with the letter and spirit of the Constitution," the government said.
The SC had opened the debate over triple talaq last year after it took cognisance of the age-old "customary" practice. Later, a petition was filed by Uttarakhand-based Shayara Bano seeking a ban on it. More Muslim women approached the court demanding reforms.
The petitioners said the "triple talaq" practice - which allows Muslim men an instant divorce through modern tools such as Facebook, Skype and text messages – violates women's right to equality. Some even challenged AIMPLB's authority to dictate terms on the community.
In its affidavit, the Centre said even "theocratic states" have undergone reforms, reinforcing that the practices cannot be considered an integral part of Islam.
"It is respectfully submitted that no undesirable practice can be elevated to the status of an essential religious practice," the government said, seeking a judicial review.
In a related but separate development, the Law Commission on Friday sought people's views on triple talaq and a uniform civil code, opposed by opposed by sections of minority communities.