Haryana Roadways dismisses bus driver caught smoking hookah while driving
The video of the driver, shot by some commuters who were driving alongside the bus in their car, has gone viral on social media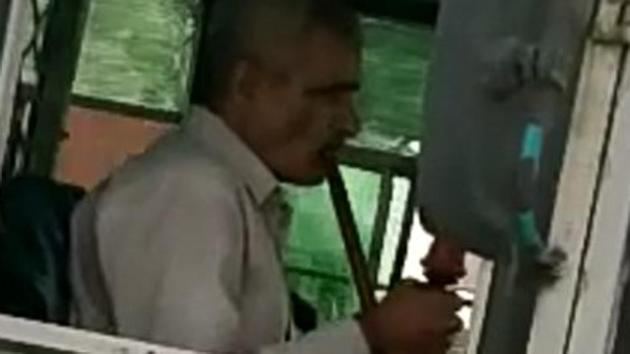 Updated on Oct 16, 2017 11:38 PM IST
The Haryana Roadways has dismissed the services of a driver who was caught drinking hookah while driving the bus carrying passengers on a highway.
The video of the driver, shot by some commuters who were driving alongside the bus in their car, has gone viral on social media. The video showed the driver holding the hookah in one hand while driving the bus (HR 55W 9038) in high speed on a busy highway.
The probe found the bus belonged to the roadways' Delhi depot and the driver was identified as Om Parkash. The duty inspector of Delhi depot, Chatter Singh, told Hindustan Times the roadways had earlier placed the driver under suspension for risking the lives of passengers after the video had emerged. However, a day later, the department decided to dismiss him on recommendations of an internal probe.
Meanwhile, the video continues to be a laugh riot for people on Twitter, garnering major embarrassment to Haryana Roadways that is already infamous for its indisciplined drivers.
Close Story