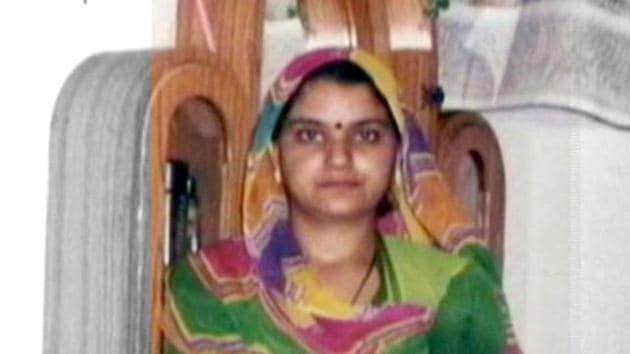 How Bhanwari Devi case destroyed political careers of two influential Jodhpur families
The kidnap and murder of 37-year-old auxiliary nurse midwife Bhanwari Devi of Jodhpur jeopardised careers of the Madernas and the Bishnois.
Jaipur, Hindustan Times | By Rakesh Goswami & Dinesh Bothra
UPDATED ON JUN 05, 2017 04:27 PM IST
Six years after the Central Bureau of Investigation (CBI) closed the probe into Bhanwari Devi murder case filing three chargesheets, the arrest of Indra Bishnoi by anti-terrorist squad of Rajasthan police on June 2 brought the case back into limelight.
The kidnap and murder of 37-year-old auxiliary nurse midwife Bhanwari Devi of Jodhpur jeopardised careers of two political heavyweight families of the Jodhpur region – the Madernas and the Bishnois.
The pretty government nurse, posted at a health sub-centre, was close to both families.
She had illicit relations with Malkhan Singh Bishnoi, who inherited his father Ram Singh Bishnoi's political legacy in Luni and was elected as an MLA in 2008. It later revealed during investigation into the murder case that Malkhan Singh is the biological father of her youngest daughter. (Bhanwari Devi had three children.)
When Mahipal Maderna, who stepped into the political shoes of his father, Paras Ram Maderna, got elected as an MLA from Osian and became water resources minister in the Ashok Gehlot government, the nurse developed illicit relations with him, too.
According to the CBI charge sheets, Bhanwari Devi made sex tape of her with Maderna with the help of Bishnoi's sister, Indra. She (Indra) had a political plan – she wanted to defame Maderna with the sleaze tape and see him removed from the ministry. She thought Maderna's removal will create space for her brother, Bishnoi, in the cabinet.
CBI said Maderna's motive for killing Bhanwari Devi was this tape.
For Bishnoi, the motive was the nurse's threat to announce during a community gathering on September 7, 2011, that he was her daughter's father. The nurse wanted Bishnoi to promise that he would marry off their daughter with the same pomp and show he had organised the marriage of his daughter. She wanted the Luni legislator to give at least 20 kg of gold and spend at least Rs 50 lakh on their daughter's wedding.
The daughter was only seven in 2011 but Bhanwari Devi wanted money for her wedding.
Three Bishnoi siblings – Malkhan, Paras Ram and Indra – and several other members of their extended family are facing charges of kidnap and murder in the murder case.
Indra was missing for six years and was arrested on June 2 from Madhya Pradesh. The other Bishnois are behind bars since their arrest in 2011.
Read: Bhanwari Devi case: Did Rajasthan ATS upset the apple cart for CBI?
The CBI named 17 people as accused in the case, most of them Bishnois. Maderna is the only one from his family facing charges of involvement in the murder.
In 2013 Assembly elections, Malkhan's mother and Ram Singh's widow, 78-year-old Amridevi contested on Congress ticket from Luni, and lost. In Maderna's political backyard, Osian, the party did not give ticket to any member of his family.
The nurse who misused the political clouts of the two families in her life destroyed them in her death.
Close