Gau rakshaks followed Jharkhand trader for hours before lynching him | A blow by blow account by police
Updated on Jul 07, 2017 07:02 PM IST
Police, who have trawled through the mobile phone call records of the accused, say a Bajrang Dal member tracked Ansari's movements, alerted others before the mob attacked.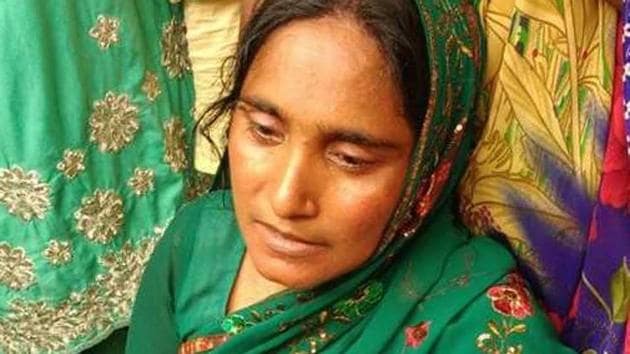 The lynching of a 45-year-old Muslim trader in Jharkhand's Ramgarh last month was not a spur-of-the-moment assault but a well-planned move in which gau rakshaks allegedly followed the man for two hours before attacking him, police said on Friday.
Police said that a Bajrang Dal member, Raj Kumar, first saw trader Alimuddin Ansari purchasing meat at about 7.30am in Chitarpur market of the BJP-ruled state's Ramgarh district.
Kumar suspected the meat bought was beef – banned in Jharkhand under a 2005 law – and quickly alerted four-to-five members, Ramgarh deputy superintendent of police (DSP) Virendra Choudhary said.
Kumar then allegedly followed Ansari – who was driving a Maruti Van – for around 15 kilometres and gave constant location updates to 10-12 more members, who gathered at one spot, ready to intercept the Muslim man. Police said they gathered the information by trawling through the mobile phone call records of the accused.
The Bajrang Dal men finally allegedly intercepted Ansari around Bazartand, pulled him out, set fire to the car and lynched him, egged on by a mob of around 100 that had gathered by then.
"The investigation so far indicates the accused were in touch with each other between 7.30 am to 9.30 am on the fateful day," Choudhary said. "It was a well-planned attack."
At the time of the assault, Ansari was carrying around four sacks of meat that was later confirmed to be cow meat by a forensic laboratory in Ranchi, Ramgarh superintendent of police Kishore Kausal said.
The lynching made national headlines because it came just hours after Prime Minister Narendra Modi warned cow vigilantes to not take the law in their own hands, underlining the aura of impunity many of these right-wing Hindu groups function in.
This was also the latest in a string of violence over the cow – considered holy by many Hindus. In April, a Muslim dairy trader was lynched in Rajasthan's Alwar. Earlier in June, a Muslim man was thrashed and his house set on fire following rumours of cow slaughter, which is banned in Jharkhand.
By Wednesday, police had taken five among the 12 named accused in the FIR into custody for interrogation.
"All the accused Chotu Verma, Santosh Singh, Deepak Mishra, Raj Kumar and Chotu Rana were sent to jail on Thursday. Of the five, four are Bajrang Dal activists," Choudhary said.
In Ranchi on Thursday, hundreds of people from different communities took out a protest rally under the banner of Not In My Name. Students from different colleges, social workers and intellectuals demanded the government to initiate immediate action to stop such crimes.
"Every act of communal violence is an attack not only on a particularly community but also on equality, rationality and democracy. When the state itself contributes to such climate, it is important for people to educate, agitate and organiSe on this issue," said economist Jean Dreze.
Personalise your news feed. Follow trending topics