Human body designed to live for 400 years, but we torture our bodies: Ramdev
Updated on Sep 22, 2017 11:35 PM IST
Ramdev also claimed that BJP president Amit Shah had shed 38 kilos by doing controlling his diet.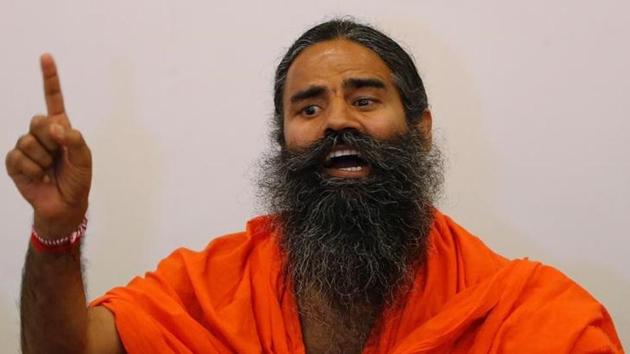 Press Trust of India, New Delhi |
Press Trust of India
The human body is designed to last 400 years, but faulty lifestyle invites diseases that lead to its early end, yoga guru Ramdev said on Friday.
He asked people to free themselves of diseases and medicines by adopting a healthy food and exercise regimen.
"The human body is designed to live for 400 years, but we torture our bodies through excesses of food and lifestyle. We invite high blood pressure, heart ailments and other diseases that lessen its life span and makes it depend on doctors and medicines for the rest of our lives," he told the gathering at the 12th National Quality Conclave.
Ramdev also demonstrated various yogic postures and gave tips to the audience about how to live a quality life in today fast-paced world.
Noting how one can take control of one's routine and eating habits to stay healthy, the yoga exponent claimed BJP president Amit Shah shed 38 kilos by doing that.
"I met Amitbhai yesterday. He has managed to shed 38 kg by having boiled vegetables and soup for dinner and controlling his lunch," he said.
Often criticised for marketing his company Patanjali Ayurved's products, he said he marketed only "good things".
"I talk about freedom of health from doctors and medicines by marketing good things like ayurveda, India and Make in India campaign."
He said good quality life can be achieved through three things— six hours of sleep, an hour of physical exercise, and healthy eating habits.
Ramdev said poor immunity was behind many diseases, particuarly cancer, and said regular practice of yogic breathing exercises 'pranayam' and consumption of giloy (Tinospora cordifolia) could prevent them.