Google drive, bluetooth, micro camera: How wife 'helped' IPS officer cheat in exams
Nov 01, 2017 01:09 AM IST
The arrest of an IPS officer for cheating in the UPSC mains has revealed a hi-tech set up involving his wife and an associate.
IPS officer Safeer Karim who was caught red-handed while cheating in the UPSC (mains) examination in Chennai on Monday, had trawled the darknet to find ways to beat invigilators at the exam centre.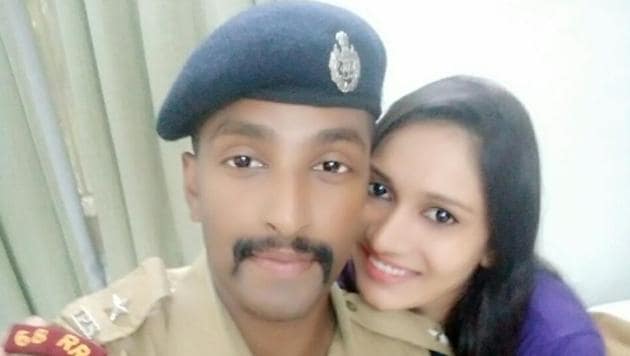 Karim used a micro camera mounted on his chest and connected to Google drive. The camera would scan the paper and send through Google drive to the intended recipient, in this case, his wife Joicy Joyce who was in Hyderabad. Joyce would give the answer orally, which would reach him through Bluetooth. If the voice was not audible, he would write on a paper with a pencil, which he would scan again and send to his wife. She would then speak louder.
Joyce was allegedly assisted by an associate named Dr P Rambabu, director of La Excellence IAS Study Circle at Ashoknagar in Hyderabad, who provided hi-tech support to her to help her husband cheat. The two used computers, laptops, an iPad and other gadgets to transmit answers to Karim
On Tuesday, Hyderabad police arrested Joyce and Rambabu for allegedly helping Karim cheat in the civil services examination. The arrests came after the Chennai police tipped off their Hyderabad counterparts.
The Union home ministry has sought details from the state police about the case. Sources said if Karim fails to explain his conduct, he could face dismissal from service as he is still a probationer.
"We have handed both the accused to a team of Chennai police headed by a DCP rank officer P Aravindan. They are interrogating the accused now in Hyderabad, before taking them to Chennai," Hyderabad central zone task force inspector S Srinivas Rao told Hindustan Times.
The task force also seized computer hard disks, laptops, an iPad and other gadgets from them and handed them over to the Chennai police. Karim was serving as additional superintendent of police in Tamil Nadu's Tirunalveli district.
"Both Karim and Joyce are from Kerala. He was selected for IPS in 2015 and underwent training at the Sardar Vallabbhai Patel National Police Academy in Hyderabad. He was assigned to TN cadre. But, he was not satisfied with the selection for IPS. Keen on becoming IAS, he resorted to the malpractice," the police official said.
Apparently, Karim and Rambabu were good friends. "Karim set up an IAS coaching centre in the name of Karim's La Excellence in Thiruvananthapuram in collaboration with Rambabu," inspector Rao said.