IAS topper doesn't get her first choice; wanted Haryana, gets Rajasthan cadre
Jul 26, 2016 01:18 PM IST
Tina Dabi, Union Public Service Commission (UPSC) topper in 2015, will serve in Rajasthan, not her first choice Haryana.
Tina Dabi, Union Public Service Commission (UPSC) topper in 2015, will serve in Rajasthan, not her first choice Haryana.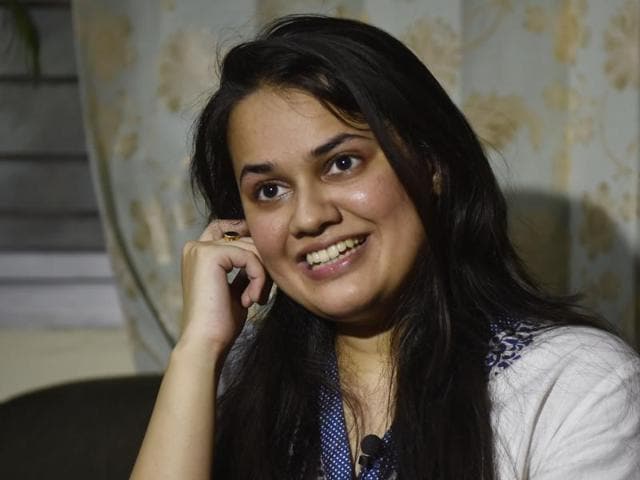 The government has allocated Dabi and her two colleagues - Athar Aamir Ul Shafi Khan and Jasmeet Singh Sandhu - who came second and third in the civil services examination, to the Rajasthan cadre of the Indian Administrative Service (IAS).
Dabi had hoped for a posting in Haryana where she wanted to focus on women's empowerment.
"We all know the sex ratio of girl and boy child is quite less and that is why I would like to contribute my efforts for the empowerment of women there (in Haryana)," an elated Dabi had told reporters hours after the UPSC announced the results in May.
Read: UPSC marks disclosed: Civil services topper Tina Dabi got 52.49%
According to the 2011 census, Haryana had a sex ratio of 879 females to every 1000 males against a national average of 943.
Dabi, who has passionately spoken of gender equality, however, can still make her mark in Rajasthan, a state that has a better sex ratio (923) than Haryana but is still below the national average.
But the bright political science graduate from Delhi's Lady Sri Ram College isn't the only topper who didn't get her choice of cadre.
Son of a school teacher from Anantnag district in Jammu and Kashmir, Athar Aamir Ul Shafi Khan too wanted to serve his state. Quite like Shah Faesal, the first Kashmiri to top the exam in 2009.
But a good rank is no guarantee.
A high rank may ensure that candidates who crack the examination – only one in over 400 aspirants clear the three-stage civil services test – get the civil service of their choice. But there is no assurance that they would be posted to their preferred state.
Read: UPSC topper scored less than 59 others in personality test
The allocation of the cadre – a state or a group of small states and union territories – is a complex process that depends not just on the candidate's rank, but also the vacancies, quotas and whether the candidate hails from the same state (and so, is an Insider) or from a different state (and thus, is an Outsider). Each state cadre has to have two outsiders for every insider officer.
Dabi did not stand a chance to of being allocated the Haryana cadre because there were only two vacancies in the state. And both were for scheduled tribe candidates while Dabi is from a scheduled caste.
Khan too could not get his home cadre because the two vacancies in Jammu and Kashmir were earmarked for Outsiders, one was an general slot and the second, reserved for an OBC candidate.
As a result, the two officers allocated the J&K cadre were those who figured much lower in the pecking order; Ashish Dahiya of Delhi who got the 53rd rank and Suse Shrikant Balasaheb of Maharashtra, an OBC candidate who ranked 400.
Read: Didn't force Tina to take science despite top grade: UPSC topper's mom