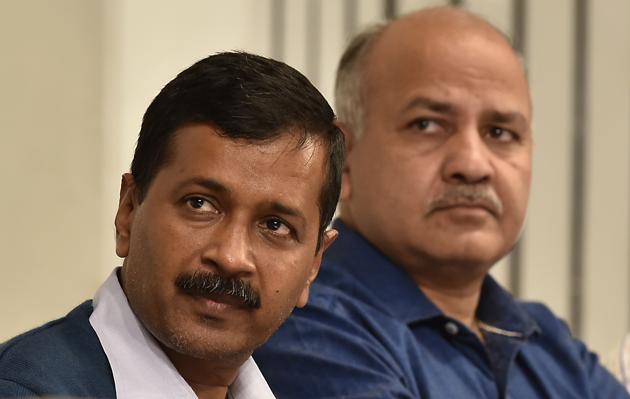 In custodial death of Dalit youth, Kejriwal demands CBI probe
The deceased, Rajesh Kumar, was allegedly called to the police station as a witness in a case of a missing person. However, few hours later his family was told that he had hanged himself using a wire
Hindustan Times, Rohtak | By HT Correspondent
UPDATED ON DEC 04, 2018 08:41 AM IST
Delhi chief minister and Aam Aadmi Party (AAP) national convener Arvind Kejriwal on Monday demanded a CBI probe in the custodial death of a 22-year-old Dalit e-rickshaw driver, who according to police had hanged himself at a police station in Jhajjar five days ago.
The deceased, Rajesh Kumar, was allegedly called to the police station as a witness in a case of a missing person. However, few hours later his family was told that he had hanged himself using a wire.
Kejriwal, who called on Kumar's family in Jhajjar, described the death of the Dalit youth as murder and demanded death sentence for guilty cops.
"There was no FIR against Kumar. He was killed at the police station. Now, the police are cooking up a suicide story. Our demand is to hand over this case to CBI and those policemen who were involved in killing Kumar be given capital punishment to make it a deterrent for future," he said.
Read | CBI begins hunt for new chief as probe continues
The AAP convener has been making frequent trips to Haryana where assembly elections are due in 2019.
After failing to get the expected numbers in Punjab, the AAP has now raised their stakes in Haryana.
Rumours of Kejriwal forming an alliance with expelled INLD leader Dushyan Chautala's yet to be announced party have also been doing the rounds ever since the AAP leader described Dushyant, who is MP from Hisar, as an honest politician.
Dubbing Haryana chief minister Manohar Lal Khattar as anti-Dalit, Kejriwal said crimes against the backward classes have been on the rise in the state. He sought protection for the family of Kumar and demanded compensation and a government job for one of his family members.
Police denies their role in death
Meanwhile, the Jhajjar police have rejected the allegations of their hand in Kumar's death.
Superintendent of police (SP) Pankaj Nain said "In such cases, a magisterial probe is required but we have gone a step ahead by requesting for a judicial probe and the report of the same was awaited in two days."
He added, "The postmortem of the deceased did not show any external injuries on the body. Further action will be taken in accordance with the judicial probe report."
Also read | 11 people get life sentence for burning Dalit man alive in Gujarat
Close