Woman executed on camera in Jammu and Kashmir, video goes viral
Updated on Feb 02, 2019 07:37 AM IST
A letter found along with the body said she was working for security forces.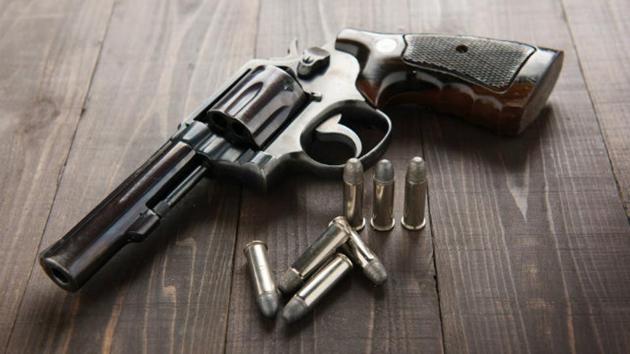 Hindustan Times, Srinagar |
Mir Ehsan
A 10-second video of a young woman pleading for mercy with folded hands but being shot point-blank more than once went viral on social media on Thursday evening, sparking outrage in Jammu and Kashmir.
Such execution videos of civilians have been released by militants earlier but this is the first time that the killing of a woman by unidentified gunmen has been videographed and uploaded. No militant outfit - they are not generally known to target women -- has yet owned responsibilty for the horrific crime.
Jammu and Kashmir police have launched an investigation into the killing after getting wind of it from social media. No militant is seen in the video. A letter claiming she was working for the security forces was found by the police along with her body.
The police have identified the woman as 25-year-old Ishrat Muneer of Dangerpora village in Pulwama district. She was kidnapped from her home a few days ago but her family did not lodge a police complaint, a senior official involved with investigations said. Her body was retrieved from Dragad area of Zainapora in Shopian district, sent for post-mortem and then handed to her relatives. A silent burial was held in her hometown.
The official said the woman was a close relative of Al Badr commander Zeenat-ul-Islam, who was killed in an encounter last month in Katsoo Kulgam district. ''The terrorists involved in this gruesome act made a video-recording of the incident and circulated it on social media,'' a police spokesman he said.
The spokesman said a case had been registered. "Police investigations are focusing on some credible leads and it is expected that the culprits will be brought before the law soon.''
This is the third time that the video of a person killed in Shopian district has been released on social media.
On November 16 last year, a video of 17-year-old Nadeen Manzoor pleading for mercy was released after his body was found in Niklora village in the district. The day after, another video aurfaced of an unidentified man slitting the throat of 19-year-old Huzaif Ashraf Kuttay in Hermain village in Shopian.