India's first manned mission to space may have a woman astronaut too
ISRO chief K Sivan said the target for two unmanned missions to space is December 2020 and July 2021, and the target for a manned mission to space is December 2021.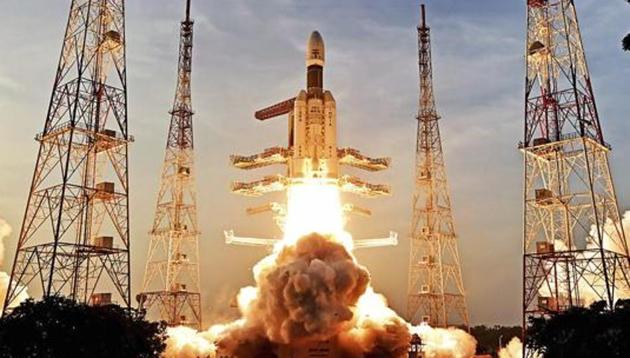 Updated on Jan 11, 2019 03:10 PM IST
New Delhi | By HT Correspondent
A woman astronaut could be part of India's first manned mission to space, Indian Space Research Organisation (ISRO) said on Friday while advancing the deadline for the mission to December 2021.
ISRO chief K Sivan said the plan is to send two unmanned missions in December 2020 and July 2021 and then follow it up with the manned mission in December 2021."The initial training for Gaganyaan will be done in India and advanced training maybe in Russia. A woman astronaut is likely to be there on the team," he was quoted as saying by news agency ANI.
In his Independence Day speech last year, Prime Minister Narendra Modi had announced that India would send a manned mission to space by 2022 on board Gaganyaan when the country completes 75 years of Independence.
Modi had said that "an Indian son or daughter" will carry the national flag on this trip, Sivan on Friday suggested it could be both.
Watch: Aim to send Indian astronauts to space by December 2021: ISRO Chief
The Gaganyaan, India's indigenous human spaceflight, will carry a three-member crew for a minimum of seven days in space at a total cost of Rs 10,000 crore.
The ISRO chief said the deadline has been advanced so that even in the event of any set back the PM's target of 2022 can be achieved.
Sivan kept the option open for civilians to be included in the mission and said the criteria for selection will be stringent for the first mission but it might be relaxed for the second and third.
"We are not distinguishing. Indian Air Force (IAF) will be there, civilians can also be there. If they meet the required criteria and standard, they will be selected. The selection committee will take the final call," Sivan said.
India could become the fourth country to send a man to space, after erstwhile USSR, the US, and China. Denmark also has a manned space flight scheduled for 2022.
It will be one of the major missions undertaken in India after the Chandrayaan-1 (October 2008) and Mars Orbiter Mission (MOM), also called Mangalyaan (September 2014). The Union cabinet has already approved the Gaganyaan programme.
Topics
Close Story