'Indians are so good at mathematics and physics': When Stephen Hawking came to India
Updated on Mar 14, 2018 02:52 PM IST
Scientist Stephen Hawking made a 16-day trip to India in 2001, visiting Mumbai and New Delhi. During the visit, he met then president KR Narayanan.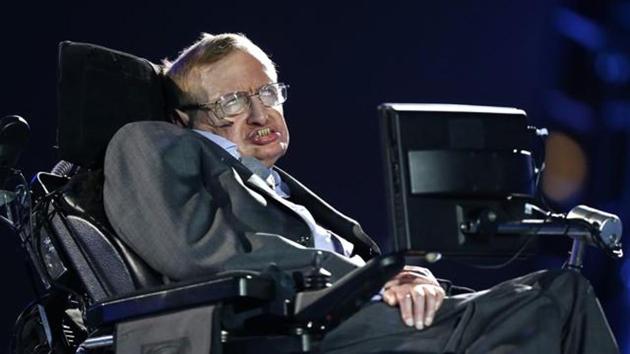 It was January 2001 when British physicist Stephen Hawking came to India for the first time, later describing the 16-day long tour as "magnificent".
In the first leg of the tour in Mumbai, Hawking addressed an international physics seminar at the Tata Institute of Fundamental Research (TIFR).
He was felicitated with the first Sarojini Damodaran Fellowship during the 'Strings 2001' conference.
Read | Stephen Hawking, scientist who wrote of space, time and black holes, dies at 76
Hawking delivered several lectures during the five-day seminar, including one titled 'The Universe in a Nutshell', Quartz reported on Wednesday.
Later, Hawking took a city tour in a specially designed vehicle from Mahindra & Mahindra that accommodated his wheelchair.
The physicist also celebrated his 59th birthday at the Oberoi Towers hotel where he stayed.
In New Delhi, Hawking met then president KR Narayanan at Rashtrapati Bhavan who later described the 45-minute meeting with the British physicist as "an unforgettable experience".
"Indians are so good at mathematics and physics," the British theoretical physicist had told the President.
According to Narayanan, Hawking was the "symbol of human hope and inspiration for all those who are handicapped in one way or the other".
Hawking also visited Jantar Mantar and Qutab Minar.
He delivered the Albert Einstein Memorial Lecture in New Delhi on January 15.
Hawking, who shaped modern cosmology and inspired millions despite suffering from a life-threatening condition, died on Wednesday. He was 76.