India's first Omicron cases detected in Karnataka
Two men in Karnataka have tested positive for the Omicron variant of the coronavirus, the union health ministry said on Thursday. They are the country's first cases of the new variant of concern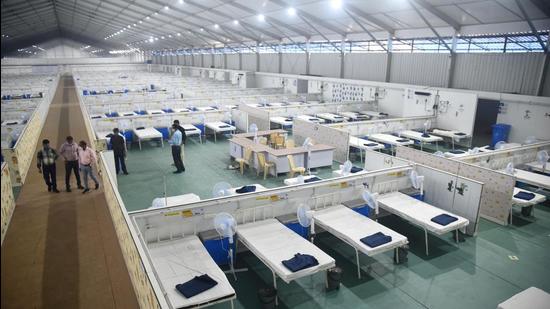 Published on Dec 02, 2021 05:21 PM IST
Two men in Karnataka have tested positive for the Omicron variant of the coronavirus, the union health ministry said on Thursday. They are the country's first cases of the new variant of concern.
"Two cases of Omicron have been found positive: a 66-year-old male, and a 46-year-old male. We got the results very late last night," Lav Agarwal, joint secretary at the union ministry of health and family welfare, told reporters. "All primary and secondary contacts have been identified and are under isolation."
The confirmation came after genome sequencing results returned from a laboratory under the INSACOG.
While Agarwal refused to divulge any more details about the two positive cases, it is learnt that both men had travelled to South Africa where the new variant of concern (VOC) was first identified.
"The detection of Omicron demonstrates that the screening systems are there and the systems are working well. As for the clinical implications or severity of the variant, it is still being studied," said Vinod Paul, member (health) at NITI Aayog.
The World Health Organization (WHO) labelled Omicron a VOC last Friday, and the UN health body suggested that preliminary evidence found an increased risk of re-infection with this variant, as compared to other variants of concern.
The new variant is known to be heavily mutated, with up to 30 mutations observed in the spike protein.
The number of people testing positive for the Omicron variant of Covid-19 has been rising fast across the world after it was first detected in South Africa.
Close Story