Intel alert of possible terror strike at NTPC Kahalgaon super thermal power plant in Bihar
Jul 21, 2017 03:58 PM IST
The intelligence bureau has issued security alert as part of its security audit of vital installations undertaken last month. 
Intelligence agencies have sounded an alert of a possible terror strike at the 2340 MW Kahalgaon super thermal power plant of the National Thermal Power Corporation (NTPC) in Bihar's Bhagalpur district.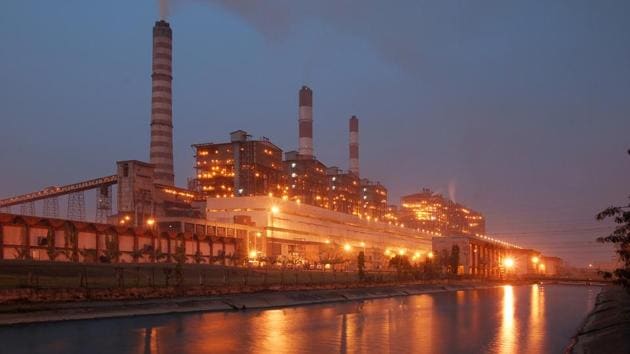 The intelligence bureau (IB) issued the security alert as part of its security audit of vital installations undertaken last month.
Deputy inspector general of police (DIG), eastern range, Vikas Vaibhav, said, on the basis of the alert, he had spoken to the NTPC authorities at Kahalgaon, 274 km east of Patna, and asked them to take measures as suggested by the intelligence agency.
"The IB has been doing security audit across all vital installations. This is not a specific, but general alert which it has issued to all public sector undertakings, including the NTPC. Among some of the measures it has suggested are biometric identity card for staff, not allowing access to the vital installation without identity cards, etc," Vaibhav added.
Bhagalpur senior superintendent of police Manoj Kumar termed the alert as "routine". "After the security audit of the plant in June, the IB recommended some dos and don'ts, which were being taken care of. We have forwarded the suggestions to the CISF, which guards the vital installation," said Kumar.
CISF deputy inspector general , eastern sector, SN Singh, said: "The IB has raised security concern over broken boundary walls, which we have asked the NTPC management to address."
"The security audit was done on the same lines as it was being done previously. Some of the suggestions entail financial cost and the NTPC management is looking into them," he added.
Singh refused to give details of the security audit. He did not even confirm if the NTPC management had heeded the IB suggestion for biometric identity cards to staff.
Group general manager of the Kahalgaon thermal power plant, Rakesh Samuel, said the plant had, in most cases, complied with security suggestions of intelligence agencies.
Bihar gets 426 MW power from the Kahalgaon super thermal power plant, which has an installed capacity of 2340 MW. Bihar gets 351.60 MW from its 4 x 210 MW stage I unit and another 74.69 MW from 3 x 500 MW stage II.