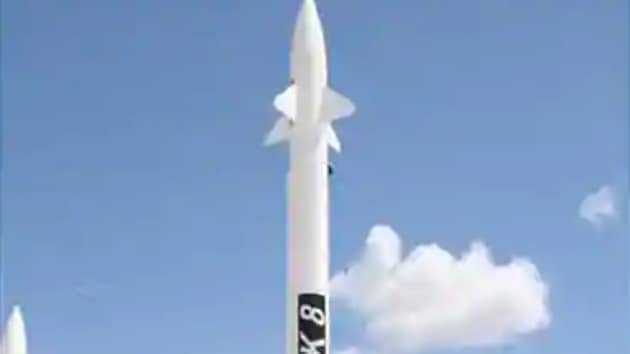 Israel to supply missile defence systems to India for $777 million
The Long-Range Surface-to-Air Missile system is an operational Air and Missile Defence (AMD) system used by Israel's navy as well as by India's navy, air and land forces.
UPDATED ON OCT 24, 2018 11:43 PM IST
Israel Aerospace Industries (IAI) on Wednesday announced that it had won an additional, $777-million contract from India for the supply of long-range surface-to-air missile (LRSAM) defence systems to the Indian Navy.
The system is a naval version of the anti-missile defence system Barak 8.
"This particular capability, the LRSAM, will enhance the credibility of the Indian Navy by way of its trans-border military index…both in terms of range and precision," said Commodore C Uday Bhaskar (retd), director, Society for Policy Studies. Seven Indian warships will be equipped with the missile defence systems.
The contract was entered with Indian state-owned company Bharat Electronics Limited (BEL) which serves as the main contractor in the project, the Israeli company said in a statement.
Navy officials said the system would bolster the anti-air warfare capabilities of Indian warships.
Israel currently is the fourth-largest arms supplier to India after the US, Russia and France. The Indian military's capability to take down hostile aircraft and missiles received a significant boost last April when India and Israel signed deals worth $2 billion for advanced surface-to-air missile systems.
As part of that deal, IAI is providing the Indian Army with advanced medium-range surface-to-air missile (MRSAM) systems.
The $2 billion contract was the single largest contract in the history of Israel's defence industry.
The MRSAM will allow the army to shoot down aircraft, missiles and drones at ranges of up to 70 km. The MRSAM is the army version of the LRSAM deployed on Indian warships.
IAI CEO Nimrod Sheffer said in Tel Aviv, "This deal ($777 million one) reflects the direction in which IAI is heading: business focus, profitability and growth. IAI's partnership with India dates many years back and has culminated in joint system development and production." He added that India was a major market for IAI and the firm planned to reinforce its position in India amid increasing competition.
The Indian Navy had carried out the first firing of LRSAM in December 2015. The firing trial from INS Kolkata was jointly carried out by the Indian Navy, the Defence Research and Development Organisation and the IAI.
The LRSAM system provides broad aerial and point defence against a wide range of threats to the marine arena from the air, sea or land, the company said. A senior official said with the latest deal, the sales of the Barak 8 over the past few years had crossed the $6 billion mark.
Close