Railway fare hike on the anvil as Jaitley hints at paying more for services
Weeks before presenting India's first combined general and railway budget, finance minister Arun Jaitley said on Tuesday rail commuters must pay for the service they receive as he made a strong case for outsourcing of non-core functions like hospitality services.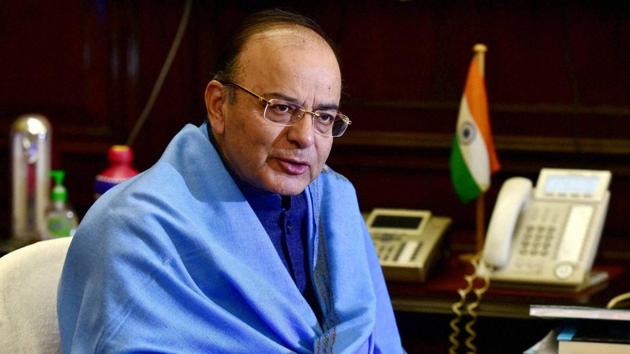 Updated on Jan 02, 2017 02:36 PM IST
The government might hike rail passenger fares and freight rates after the budget to stave off mounting losses, a top official said on Tuesday, as finance minister Arun Jaitley said passengers should pay for services they receive.
Speaking weeks before he presents India's first combined railway and Union budget in February, Jaitley made a strong pitch for the railways to outsource non-core activities such as hospitality.
"Railways got caught in a battle where populism prevailed over performance... the basic principle on which any commercial establishment is to be run is that consumers must pay for the services they receive," Jaitley told reporters.
The railway ministry official said the public-sector behemoth suffered an annual loss of Rs 33,000 crore on account of passenger fare subsidy but any hike announcement might come after the budget as it wants to assess budgetary support.
"We want the government to help railways bear the cost of the losses but so far, the finance ministry has refused any assistance," said an official who did not wish to be quoted.
The ministry is also likely to move the cabinet soon, seeking approval for setting up a committee to recommend rates of passenger fare and freight.
India's colonial-era railways carries more than 23 million passengers daily but creaky infrastructure, poor maintenance and shoddy revenue generation has hurt the world's fourth-largest rail network.
Successive governments have backed away from reforms and especially hiking passenger fares, which is a politically sensitive topic.
As a result, the country's largest employer runs many trains at rock-bottom fares and struggles to balance its books.
For example, for every Rs 100 spent on a rail passenger, the railways recovers just Rs 57 while the other Rs 43 is government subsidy. The poor financial health has taken a toll on rail infrastructure and accidents are common.
A number of state elections are scheduled for February-March, including the politically crucial Uttar Pradesh and Punjab.
The finance minister said to remain competitive against highways and airlines, railways would have to strengthen its performance and internal management system.
"The core competence of railways is to drive trains. Hospitality may not be the core competence of the railways and what is not within its core competence, the principle of outsourcing -- accepted the world over -- can be a logical addition," Jaitley said.
He also dismissed Opposition criticism of the government's recall of Rs 1,000 and Rs 500 notes and said the Reserve Bank of India had enough currency for circulation.
"We were prepared. There has been no day when RBI did not dispense adequate cash to banks. Even today, RBI has more than adequate cash to last not just till December 30 but even beyond it," Jaitley said.
Millions have lined up outside banks and ATMs since the high-value banknotes were scrapped last month but a cash crunch and frequent rule changes have irked the Opposition.
The finance minister also pitched for a shift to digital transactions, announcing small traders and businesses with a turnover of up to Rs 2 crore would pay less tax if they accept payments through banking and digital platforms. The presumptive tax on digital and cheque payments will be 6% instead of 8%.
Jaitley said the government will continue to incentivise the shift from cash transactions as there had been a 300-400% increase in digital and e-payments.
Close Story