Jallianwala Bagh massacre centenary: Centre fails to plan major programme
Updated on Mar 25, 2019 07:55 AM IST
Prime Minister Narendra Modi is the chairperson of the Jallianwala Bagh Memorial Trust that functions under the central government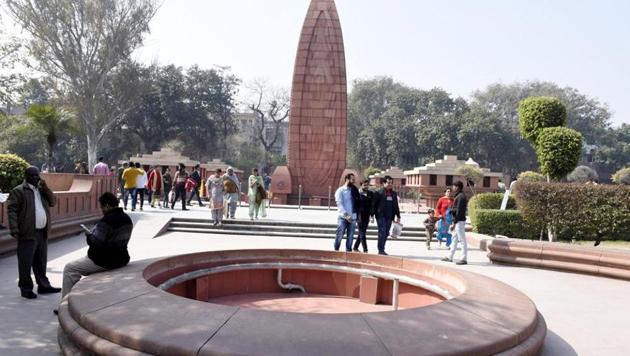 Even as three weeks are left in the Jallianwala Bagh massacre's centenary that falls on April 13, the Centre has failed to plan any major event to commemorate the historic event.
"We couldn't pay attention towards the event as we have been busy in preparations for the Lok Sabha elections for the past several days," said Rajya Sabha member and Punjab BJP president Shwait Malik, who is a trustee of the Jallianwala Bagh Memorial Trust that manages affairs of the historic garden situated near the Golden Temple.
Prime Minister Narendra Modi is the chairperson of the trust that functions under the central government.
Asked if no programme will be organised by the Centre on this occasion, he said, "I will let you know what we plan."
Another trustee and former Rajya Sabha member Tarlochan Singh said, "It is unfortunate that the centenary event is around the corner and nothing has been planned so far to observe it."
Code of conduct
He added, "In my view, either the Prime Minister or President should come to pay tribute to the martyrs of the Jallianwala Bagh on April 13 as it was the biggest massacre under the British rule. But the problem is that the model code of conduct has come into force in view of the Lok Sabha elections."
He said he wanted to discuss the matter with Amritsar deputy commissioner (DC) Shiv Dular Singh Dhillon, but the problem is that the function cannot be organised without the Centre's permission.
"To resolve the issue, I even met the Union culture and tourism secretary. I asked him to urge the President to be the chief guest at the function in case the Prime Minister is not able to come due to the code of conduct. The Punjab governor, who is also a trustee of the Jallianwala trust, should also make efforts in this regard," he added.
Another trustee, who did not want to be named, said the Prime Minister can come as the chief guest as the function is non-political. "I don't think the Election Commission will bar him from attending a non-political function."
DC Dhillion said the central government is engaged with the Election Commission for seeking clearances for the function..
Notably, not a single brick has been laid yet at the garden to give it the planned facelift, despite the announcement made by the Centre that the centenary will be observed on a large scale across the country.