Jayalalithaa is recovering, there is no need for photographs: AIADMK
The AIADMK said on Saturday that its president and Tamil Nadu chief minister J Jayalalithaa is recovering and there is no need for photographs as she is answerable to the people and not the opposition even as a doctor from the UK was flown in to examine the 68-year-old leader.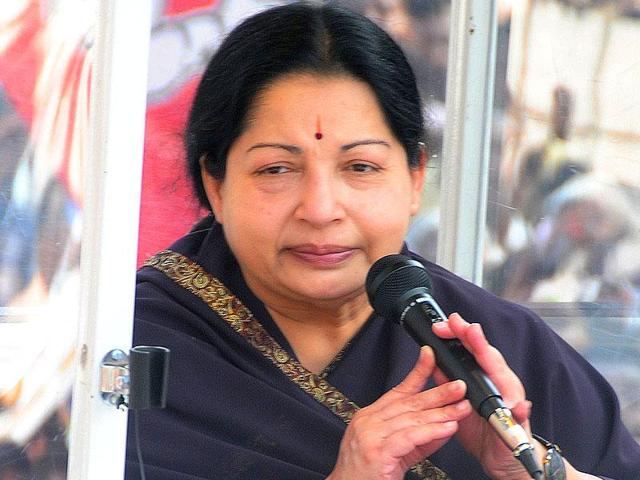 Updated on Oct 06, 2016 02:06 PM IST
The AIADMK on Saturday dismissed all rumours surrounding the health of their leader and chief minister J Jayalalithaa, saying she was recovering well and that there was no need to release pictures in a clear snub to the DMK.
"A British doctor has been called in to consult, and we are satisfied with his diagnosis," party spokesperson Panruti S Ramachandran said.
"She is recovering well. There is no need to release any photos because she is answerable to the people, not the opposition," he added.
On Friday, DMK patriarch M Karunanidhi demanded that the state government should provide regular updates as well as Jayalalithaa's photographs and called on the governor Vidyasagar Rao to intervene in the matter.
Dr Richard John Beale, a consultant critical care physician at London Bridge Hospital, was flown into Chennai on Friday night to examine Jayalalithaa. He specialises in treating cases of acute lung injuries, multiple organ failures, and general intensive care,
Dr Beale said the 68-year-old was receiving the best course of treatment and that he would be on hand for the next few days as a consultant.
Meanwhile, the mood outside Apollo Hospital, where Jayalalithaa was admitted on September 22, was tense after the doctor's visit. The usual crowd of AIADMK party cadres and wellwishers was joined by additional security with a number of vans from TV channels crowding Greams Lane following Saturday's press statement.
Rumours about her demise have persisted despite regular press releases by the AIADMK and a warning by Chennai Police commissioner S George that those spreading false information about the CM would be arrested under the provisions of the IT Act.
The AIADMK's IT wing on Friday registered a case against self-described author Tamizhachi, who in a Facebook post on Thursday alleged that the CM had been dead for two days and that the RSS may be responsible.
What exactly ails Jayalalithaa is unknown, especially given her official policy of secrecy and reticence to release information to the public, even at the best of times. While doctors insist that she was admitted because of high fever and dehydration, sources inside the hospital say she is on a ventilator.
Despite being hospitalised, Jayalalithaa has still made it clear she is in charge, holding meetings about the Cauvery crisis and issuing orders through her party functionaries.
Close Story