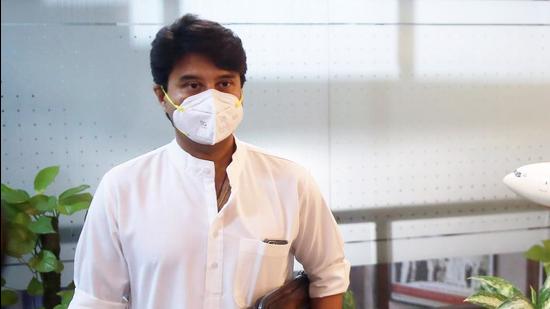 Jet Airways staff turn to aviation minister over employment issues
Mumbai: Jet Airways employees, on Wednesday, wrote to the new aviation minister- Jyotiraditya Scindia asking him to intervene and help resolve their issues
By Neha LM Tripathi
UPDATED ON JUL 29, 2021 10:56 AM IST
Mumbai: Jet Airways employees, on Wednesday, wrote to the new aviation minister- Jyotiraditya Scindia asking him to intervene and help resolve their issues. Their letter comes after Jet Airways is said to recommence its operations by the year end after Jalan Kalrock consortium emerged as a winning bidder for the defunct airline.
There are around 3500 employees attached to the airline even after it shut operations who are seeking assurance of employment from the new management. In a letter to the minister, the All India Jet Airways' Officers & Staff Association requested Scindia to take up their issues with the representatives of the consortium.
The letter read, 'We are shocked and surprised to notice that complete injustice has been done to the employees of the company in as much that the dues offered is about Rs. 52 crores which is a miniscule amount compared to the original claims accepted by the resolution professional.'
The employees also complained that the company has indicated a desire to restart its operation by hiring 'very few' employees as per the plan submitted and also of hiring other employees on the rolls of an associate company (Air Jet) which is a ground handling arm of Jet Airways.
"This decision to put employees on a ground handling company is completely strange and in violation of the ground handling policy of the government," the employees said.
The employees also complained that despite approaching the monitoring committee to take up the issue of payment of dues, no information has been provided to them.
Requesting a meeting with the revived management in Scindia's presence, the employees asked for assurance of employment to existing employees on the payroll and payment of all security dues.
"We realise that the new management seeks to revive the airline shortly but has not provided any information to employees on the real situation on the ground,
We therefore request you to kindly take up the matter on our behalf and request for a meeting in your kind presence along with the representative of the revived management team (Jalan & Kalrock) so that the issues of the employees are redressed," concluded the letter.
Close