Jharkhand's top Maoist commander Arvindji died of heart attack: Police
Jharkhand Police said Arvindji, a member of the central committee of CPI (Maoists), had been suffering from a heart ailment for long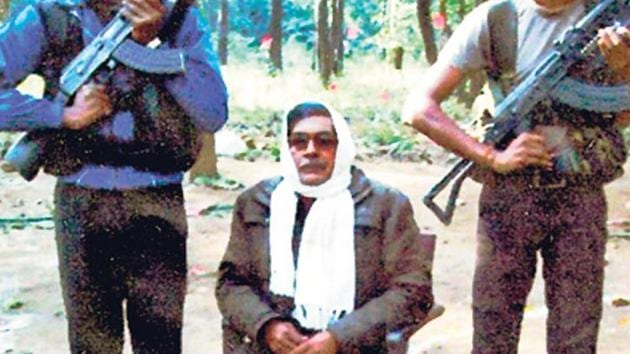 Updated on Mar 21, 2018 11:39 PM IST
Deo Kumar Singh alias Arvindji, the top Maoist commander in Jharkhand, died of an apparent heart attack on Tuesday, police said.
Arvindji, who was said to be in his mid-fifties, was a member of the central committee of CPI (Maoists). Police had declared a reward of Rs one crore for catching him dead or alive. Arvindji hailed from Jehanabad in Bihar and his immediate family members are said to be still living in the district, police sources said.
"We had information that he has been suffering from a heart ailment for long. The latest information is that he is dead. We are verifying the facts," said Ashish Batra, inspector general (special task force), and spokesperson of the Jharkhand Police.
Security officials in Delhi confirmed the Maoist commander's death, saying his family members in Jehanabad had left for the jungles on the Jharkhand-Chhattisgarh border for his cremation.
Arvindji's death comes amid a major offensive by security forces against the insurgents in the state. Besides neutralising several guerillas, forces have also demolished hideouts and arrested several rebels, besides seizing arms and ammunition. The CPI (Maoists) on Tuesday called a state-wide bandh on March 29 to protest 'police atrocities' during the offensive'.
Last October, security forces had launched a special drive in Burha Pahar – a hilly and forested area spread across the Jharkhand-Chhattisgarh border and considered as the headquarters of the Maoists – where top commanders including Arvindji were said have been holed up for several months.
The operation was withdrawn before the onset of winter after intelligence inputs that Arvindji had left the area.
Top police officers said the death of the top commander would further weaken the outlawed group. "He has been using the Ramnujganj axis in Chhattisgarh and Burha Pahar for his movements. He is said to have died in the same area. It is a big loss for Maoists as he was heading the operations. He had been trying to regroup despite being ill," a senior official involved in the Burha Pahar operation said.
People familiar with the matter said the exact details of his death and last rites would gradually be ascertained by intelligence agencies by "tracking his family and people close to him".
Close Story