J&K Budget to be tabled in Parliament today
Both Lok Sabha and Rajya Sabha will have simultaneous sittings from 11 am instead of the separate shifts held during the first part of the Budget Session in view of the Covid-19 pandemic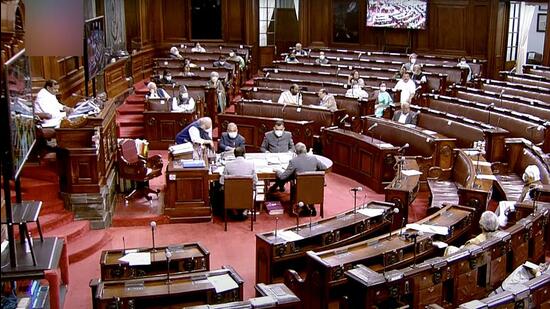 Updated on Mar 14, 2022 08:15 AM IST
New Delhi: Union finance minister Nirmala Sitharaman will present Jammu and Kashmir (J&K)'s Budget in Lok Sabha on the first day of the second half of Parliament's Budget Session on Monday. The Budget is expected to be taken up for discussion in the post-lunch sitting of the House.
Both Lok Sabha and Rajya Sabha will have simultaneous sittings from 11 am instead of the separate shifts that were held during the first part of the Budget Session from January 29 to February 11 in view of the Covid-19 pandemic. There has been a steady decline in Covid cases.
Union tribal affairs minister Arjun Munda will introduce the Constitution (Scheduled Tribes) Order (Amendment) Bill in Lok Sabha for the inclusion of certain communities on the list of Scheduled Tribes of Tripura. Currently, 19 tribes from the state are on the list. In Rajya Sabha, Munda will be introducing a bill to amend the Scheduled Tribes list of Jharkhand.
The Opposition is expected to raise issues such as rising unemployment, reduction in the interest rate on employees' provident fund, and the evacuation of Indians from war-torn Ukraine.
Close Story
Personalise your news feed. Follow trending topics