Kerala minister AK Saseendran quits over alleged obscene phone call with woman
Updated on Mar 27, 2017 12:42 AM IST
Kerala's transport minster A K Saseendran has resigned after a news channel aired an audio clip where he is allegedly heard speaking in sexually explicit way to a woman. Saseendran has denied any wrongdoing and has asked for a probe.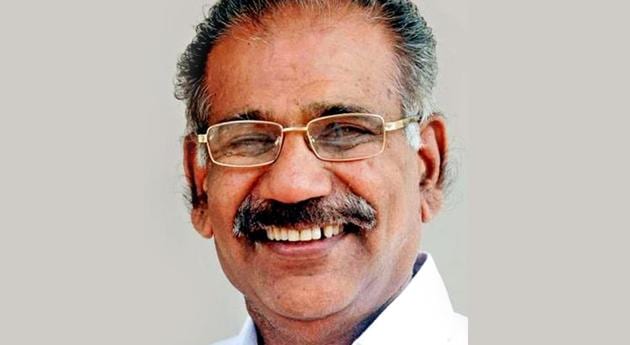 Hindustan Times, Thiruvananthapuram |
, Thiruvananthapuram
Ramesh Babu K C
In a huge embarrassment to the CPI(M)-led Left Democratic Front government in Kerala, transport minister AK Saseendran of the Nationalist Congress Party (NCP) resigned on Sunday after allegations of misconduct with a woman surfaced against him.
A new Malayalam news channel named Mangalam, which launched on Sunday dropped an audio bomb claiming that a clip it aired on the channel earlier in the day was a phone conversation between a woman and the minister in which the 71-year-old Saseendran is heard talking in a sexually explicit way.
The woman had reportedly approached the minister for some favour.
Ironically, the incident surfaced at a time when the state is debating growing atrocities against women and children.
Saseendran, however, insists he has done nothing wrong.
"I don't remember talking to anyone in such a manner. I will come out unscathed. I am resigning from the ministry to uphold the integrity of my party and coalition," the minister said while announcing his resignation in Kozhikkode in north Kerala.
He said he has asked the chief minister to order a high-level probe into the incident.
As soon as the channel aired the audio clip, the opposition Congress and BJP sought the minister's resignation.
Chief minister Pinarayi Vijayan also termed the incident "a serious issue" leaving little room for the beleaguered minister. However, the woman with whom the minister allegedly spoke has not filed any compliant against him.
The five-time legislator started his political career with the Congress, but later switched his loyalty to Sharad Pawar's party.
The NCP, which is part of LDF in Kerala, has two legislators. He is the second minister to quit the 10-month-old Pinarayi ministry. Industries minister EP Jayaraan was forced to quit six months back after he employed his close relatives in key posts ignoring all norms.
Personalise your news feed. Follow trending topics