Kochi flats demolition: Supreme Court pulls up Kerala govt for not following orders
The Supreme Court had ordered the demolition of 357 waterfront flats in Maradu area of Kochi, housing nearly 1,500 people, in May.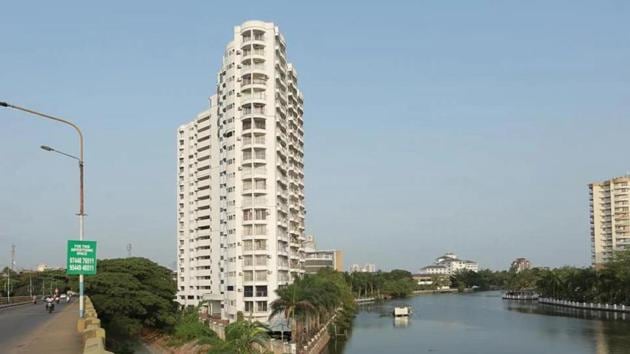 Updated on Sep 23, 2019 05:36 PM IST
The Supreme Court rapped the Kerala government on Tuesday over the issue of the demolition of over 300 flats in Maradu area of Kochi. The SC had ordered the demolition of 357 waterfront flats, housing nearly 1,500 people, in May.
The bench of the Supreme Court, headed by Justice Arun Mishra, said it will not hesitate to prosecute officers for culpable homicide for loss of life. The court expressed displeasure over the flouting of Coastal Regulation Zone (CRZ) guidelines and also pointed to the floods in the state saying that the government has failed to act against illegal structures.
"You are playing with nature, even in high tide area, nothing is left," news agency IANS quoted the bench as saying.
The Kerala government on Monday reiterated that it is bound to obey the court verdict and submit a detailed plan on Friday. "There are some concerns on how to carry out demolition and we will address them. We will settle the issue amicably," said state local self government minister A C Moideen. But he reiterated the government's contention that flat owners were not heard properly.
On Friday, the state government had filed an affidavit in the top court detailing the action taken by it to demolish the flats.
During the hearing, the court said it might call for a survey of the entire Coastal Regulation Zone and said "no one will be soared". "This can't happen in a civilised country, this is colossal loss. It is a patent breach of law," said the court.
Hoping against the hope, flat owners, however, said they have not given up. "We hope mercy will prevail. It is a question of our survival. Demolition of such high-rise buildings will create more ecological problems," said P P Joseph, a retired bank official, one of the residents of the flat. He said builders sold the property without informing them about any violations and it was improper to punish only end users.
"We are innocent. Most of us have taken heavy loans from banks to buy these flats. We all know banks won't give loan to a contentious property. We haven't lost hope," said another tenant P Verghese, an NRI.
Close Story
Personalise your news feed. Follow trending topics