'Larger debate' needed on Constitution's Article 35A: Govt tells Supreme Court
Article 35A, which was added to the Constitution by a Presidential Order in 1954, accords special rights and privileges to the natives of Jammu and Kashmir.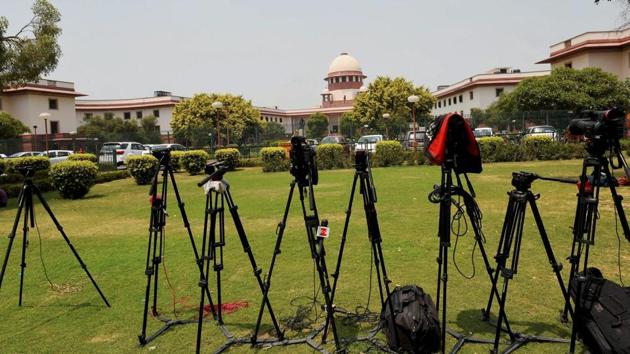 Updated on Jul 17, 2017 11:41 PM IST
The Centre has expressed its reservations in responding to a petition before the Supreme Court that calls for declaring as "unconstitutional" the Article 35A — which grants the Jammu and Kashmir legislature powers to define the state's "permanent residents".
Attorney general KK Venugopal told the bench headed by Chief Justice JS Khehar that the NDA government was not keen on filing an affidavit in the case, and wants a "larger debate" on the issue, which it said was a "very sensitive" matter.
The attorney general asked the CJI to refer the matter to a larger bench as constitutional issues were involved in the case. The court said a three-judge bench will hear the matter after six weeks.
The Article 35A of the Constitution provides special rights and privileges to the "permanent residents" of J&K — a provision which came into effect in 1954 when the the President used the powers conferred on him by Article 370 to introduce the 'Constitution (Application to Jammu and Kashmir) Order 1954'.
Under the said provision, which appears in the Constitution as an "appendix" — and not as an amendment — to the Article 35, citizens from other parts of the country are prohibited from acquiring immovable property in the J&K, taking up employment under the state government, availing of the state-sponsored scholarship schemes, or settling permanently anywhere in the state
The petition, filed by a Delhi-based NGO, We the citizens, demanded that the Article 35A should be held "unconstitutional" as the President could not have "amended the Constitution" by way of the 1954 order, and that it was only supposed to be a "temporary provision". The Article was never presented before Parliament, and came into effect immediately.
The state of J&K has defended the provision, saying in its affidavit that the Article has become "a permanent feature of the Indian Constitution".
Close Story