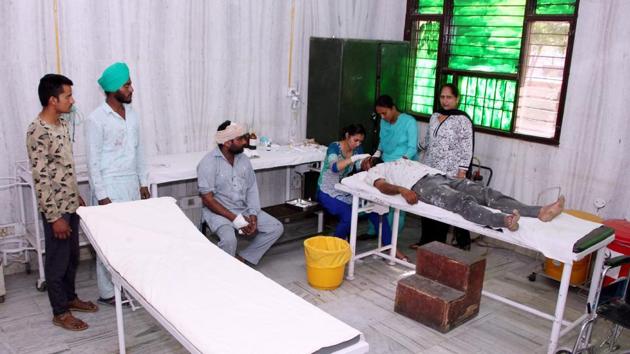 Low-income nations including Bhutan, Nepal spend more than India on health
India spends 1% of its gross domestic product on public health. According to the National Health Profile 2018 report there is one allopathic doctor for 11,082 people in the country's villages.
UPDATED ON JUN 20, 2018 07:03 AM IST
India's public health expenditure — 1% of its gross domestic product (GDP) — may have witnessed a marginal improvement from 0.98% in 2014, but it is still way behind even the low-income countries that spend 1.4% on an average, shows National Health Profile 2018.
India is spending even less than some of its neighbours countries such as Bhutan (2.5%), Sri Lanka (1.6%) and Nepal (1.1%), according to the annual report released on Tuesday by the Central Bureau of Health Intelligence, the health intelligence wing of the directorate general of health services in the Union ministry of health and family welfare.
In World Health Organisation's South-East Asian Region, which includes 10 countries, India finishes second last, above only Bangladesh (0.4%), when their health expenditure is compared. Maldives spends 9.4% of its GDP to claim the top spot in the list, followed by Thailand (2.9%).
India's National Health Policy 2017 proposes raising the public health expenditure to 2.5% of the GDP by 2025.
"We are working on it and are hopeful of meeting the target. It won't happen overnight but we are on the right track. If you look at the healthcare indicators such as maternal and infant mortality rate, we are improving at a greater rate than the global target," Union health minister Jagat Prakash Nadda said.
Shortage of doctors is still a problem, with one allopathic doctor for 11,082 people in the country's villages, as per the report.
The report also shows reduction in the number of deaths due to malaria, a mosquito-borne disease, with 104 people dying in 2017 compared to 331 death reported the previous year.
Close