Lynch mobs are an Indian problem, not WhatsApp | Opinion
Updated on Jul 18, 2018 01:07 PM IST
India, the land of cheerful good mornings, is also becoming a land of lynch mobs. But, this is not something WhatsApp is doing to us. This is something we have long done to ourselves, with the connivance of our politicians.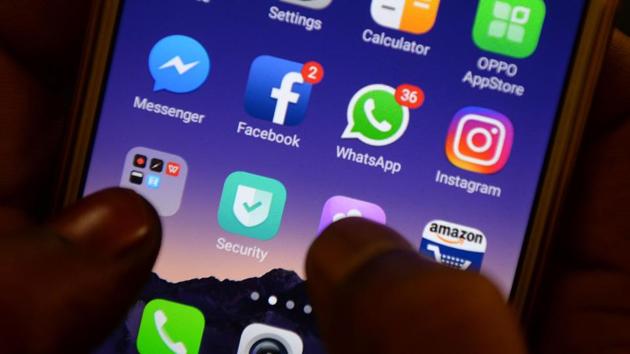 As far as Indians are concerned, the mobile phone was invented so we could use WhatsApp. The messaging app's little green icon is now an inextricable part of our lives. We might survive without Facebook, which I haven't checked in weeks. We might turn up our noses at Instagram, which seems to consist entirely of people's vacation photos in Lisbon. We might even undergo Twitter detox days. But when an Indian has tired of WhatsApp, she has tired of life.
We are members of dozens of groups -- high school, college, workplace and that group from that conference three years ago which is inexplicably still active. We argue about politics, forward long, off-color jokes and, according to Google, crash each other's phones with incredibly data-heavy "Good Morning" messages. This last addiction has claimed even Prime Minister Narendra Modi, who plaintively complained to a group of his MPs that they never responded to his morning greetings. That was a rare strategic error on the prime minister's part; Modi's landslide victory in 2014 netted him 270-plus MPs, and now they're all wishing him good morning on his in-house version of WhatsApp.
Whimsical sunrise greetings are evidence of India being amusingly, enticingly colorful. But India is not, deep down, a friendly country. And we have turned even WhatsApp into something dangerous and scary. Last week, a mob of 2,000 attacked a group of four men in a car in the southern state of Karnataka, beating and kicking one of them to death after dragging him through a muddy field on a rope. The reason? Rumors had spread across the area that the men, IT professionals from Hyderabad who were just passing through in search of good natural honey, were in fact planning to abduct local children. And how had these rumors spread? WhatsApp, of course.
Dozens of people have been lynched in similar circumstances -- some on suspicion of stealing children, others because they were believed to be killing cows. And that's not the end of WhatsApp's apparent offenses against law and order in India: Since at least 2013, full-scale riots have been instigated by people forwarding and misidentifying videos.
Unsurprisingly, responses have been stern. The Supreme Court has demanded that Parliament consider an anti-lynching law. The ministry of information technology has warned WhatsApp that it "cannot evade accountability and responsibility." WhatsApp itself has taken out full-page ads warning against fake news and has changed its interface to indicate when content is original and when it has simply been forwarded from elsewhere. The Indian state would no doubt be happier if WhatsApp just shut down.
Yet, I am quite uncomfortable with this scapegoating of what is, in the end, a pretty innocuous little platform. Technology is what we make of it. If we in India choose to use convenient messaging to form lynch mobs, that tells us more about India than it does about WhatsApp.
It's particularly odd that the government is demanding "accountability and responsibility" from a phone app when some ruling party politicians are busy spreading divisive fake news. How can the government ask WhatsApp to control mobs when those convicted of lynching Muslims have been greeted, garlanded and fed sweets by some of the most progressive and cosmopolitan members of Modi's council of ministers?
The truth is that, under governments of all stripes, we Indians were lynching each other long before WhatsApp came along to make it easier to convene murderous mobs. Then and now, "outsiders" and marginalized groups like migrant laborers, nomadic tribesmen and especially Muslims have been the targets. In some of the most depressing and tragic cases, victims have been mentally disabled.
It's hard to argue that Indians care all that much about law and order. If we did, we would pay for it. The British set up the Indian state to do little other than collect taxes on the cheap and, in 70 years of independence, we haven't improved its capabilities much. Local police forces still aren't accountable to their communities. And we are among the most under-policed countries in the world: At 138 cops for every 100,000 Indians, we have half the number of police officers that the United Nations recommends.
Most of them are under-trained, under-equipped and lack confidence. That's why, in some of the lynching videos that have emerged, there are cops in the background, pleading with the mobs, hands folded in entreaty. Worse still, the police have often been complicit in religious riots -- as they were in Modi's Gujarat in 2002 and in Maharashtra earlier this year, when they were actually filmed walking alongside the rioters. (That the cops caught on video shaking hands with rioters were later exonerated by their superiors tells its own story.)
India, the land of cheerful good mornings, is also becoming a land of lynch mobs. But, this is not something WhatsApp is doing to us. This is something we have long done to ourselves, with the connivance of our politicians. Bloomberg Opinion
This column does not necessarily reflect the opinion of the editorial board or Bloomberg LP and its owners.
Personalise your news feed. Follow trending topics