Massive anti-militancy operation launched in south Kashmir's Shopian
Srinagar |
Press Trust of India
May 05, 2017 07:40 PM IST
Multiple places in Shopian have been cordoned off as a part of the anti-militancy operation following security forces receiving information about militants moving about the area.
Security forces on Wednesday launched a massive anti-militancy operation at multiple places in south Kashmir's Shopian district but their efforts were being hampered by stone-pelting mobs.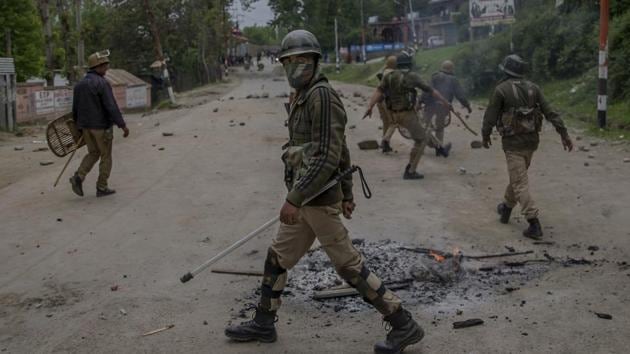 The operations have been launched in six villages falling under Zainapora area in Shopian after security forces received information about movement of militants there, a police official said.
South Kashmir has seen a spate of attacks on banks, especially in southern districts of Shopian and Pulwama this month.
The police official said a large number of security forces are involved in the search operations which started in the middle of the night.
However, the operations were being hampered by small groups of people pelting stones at security forces in these areas, the official said.
He said additional security force personnel have been rushed to the area to chase away the stone-pelters.
So far, no casualties have been reported in the clashes between stone pelters and security forces, he said adding the operations were in progress.
Recently, videos of large groups of militants – in some cases as many as 30 – have surfaced on social media, despite ban imposed by authorities on 22 such sites and applications.
Security agencies believe that these videos were shot in south Kashmir area, especially Shopian district.