Mehul Choksi a crook, will be extradited after he exhausts appeals: Antigua PM
Mehul Choksi, a key accused in
₹
13,500 crore PNB fraud case along with his nephew Nirav Modi, became a citizen of Antigua and Barbuda earlier this year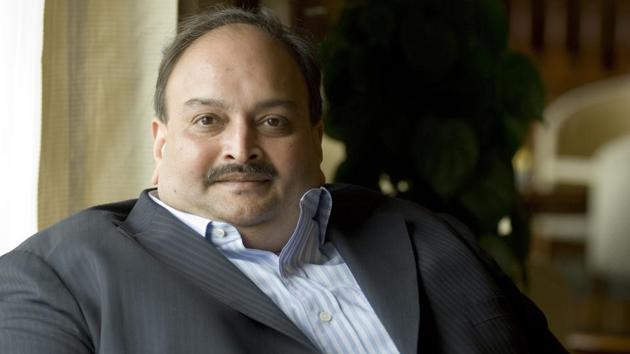 Updated on Jul 04, 2020 07:31 PM IST
New Delhi |
HT Correspondent
Fugitive businessman Mehul Choksi will be sent back to India after he exhausts his appeals in the Caribbean islands, the prime minister of Antigue and Barbuda, Gaston Browne has said.
"We are a country of laws, the matter is before the judiciary," Gaston Browne told state-run DD News.
Calling Choksi a crook, Browne said, "He (Choksi) has several appeals, and until he exhausts his appeals there is nothing we can do."
Watch | 'Mehul Choksi is a crook; will be deported': Antigua PM at UNGA
Also read: Mehul Choksi says he is unwell, but does not submit papers; Bombay HC dismisses his plea
Browne also said that Indian officials are free to investigate him. "He brings no value to Antigua Barbuda," he added.

A few months back, Browne had hinted that Choksi's citizenship would be stripped off and he'd be sent back to India after he runs out of his legal options in the Caribbean twin-island state of Antigua and Barbuda.
"His (Choksi's) citizenship was processed; he got through but the reality is his citizenship will be revoked and he will be repatriated to India; so there is recourse. It's not a case that we are trying to provide any safe harbour for criminals, for those who are involved in financial crimes," Antiguan newspaper had quoted PM Gaston Browne as saying.
Mehul Choksi, a key accused in ₹13,500 crore PNB fraud case along with his nephew Nirav Modi, became a citizen of Antigua and Barbuda earlier this year under a programme in which a certain quantum of investment entitles an individual to citizenship.
Mehul Choksi had given citizenship of the Caribbean twin-island state of Antigua and Barbuda in November 2017 under its controversial Citizenship Investment Program that lets the world's rich pick a second passport.
One can gain Antiguan citizenship by investing a minimum of $100,000 in the National Development Fund.
Antigua had then promised to "honour any legitimate request" for extradition soon after it learnt about the fraud case against Choksi. Browne had said further measures will be implemented in future to overcome the issue of criminals attempting to use the CIP.
(with agency inputs)
Topics
Close Story