Bihar boy kills self hours after being forced to marry widowed sister-in-law
Dec 13, 2017 05:11 PM IST
The boy, a class 9 student, was forced to marry his sister-in-law, 10 years his senior, by his family and villagers. The bride is mother to two children.
A 15-year-old boy committed suicide two hours after he was forced to marry his widowed sister-in-law, 10 years older than him, in south Bihar's Gaya district.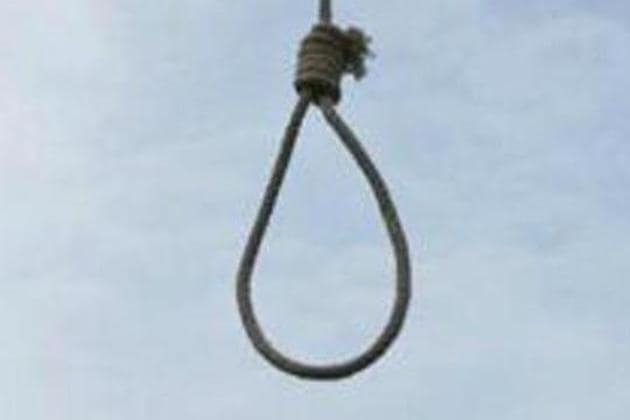 The wedding was solemnised on Monday at Vinoba Nagar village under Paraiya police station, about 15km west of Gaya, defying a campaign by the Nitish Kumar government to end the practices of child marriage and dowry in the state.
Police said Mahadev Das, a Class 9 student of the government high school in Paraiya, married 25-year-old Ruby Devi, the widow of his elder brother Santosh Das, under mounting pressure from his relatives and villagers. She is the mother of two children.
A large number of villagers and relatives were present during the wedding rituals at a village temple and 10 people, four from the bridegroom's side and six from the bride's, signed on a draft prepared to validate the marriage.
Mahadev left for his home immediately after the rituals that concluded at 5pm and hanged himself with a towel at 7pm, the police added.
He was apparently unhappy with the marriage to a woman "who used to take care of him like her own children", Mahadev's father Chandreshwar Das said.
Chandreshwar, a physically challenged man, said the Rs 80,000 he received as compensation after his eldest son's death cost him the life of his another child.
"My eldest son was working as an electrician with a private firm at Gaya. When he died from electrocution in 2013, the company he worked for had given Rs 80,000 as compensation and the entire amount was deposited in my account," a sobbing Chandreshwar said.
"My daughter-in-law and her parents were mounting pressure on me to transfer the amount to the account of Ruby. I had already deposited Rs 27,000 in her account and assured her parents to transfer the remaining amount later. But they kept on exerting pressure on me to either give the money or marry my son with Ruby," he added.
Tekari subdivisional police officer (SDPO) Manish Kumar reached Vinoba Nagar Wednesday morning and admonished the Paraiya police over the child marriage.
Subsequently, the Paraiya Police that had registered a case of unnatural death on Tuesday, lodged a fresh FIR on Wednesday. Nine people, who attended the wedding ceremony, have been made named as accused in the case.
Kumar told the Hindustan Times that he was looking into the case.
"An FIR has now been lodged under various sections of the child marriage act and also for inciting the boy into committing suicide," he added.
Chief minister Kumar on Tuesday called for an end to child marriage and dowry during his 11th tour of the state since coming to power in 2005. He appealed to the people of the state to join a human chain on January 21, 2018, in support of the drive to end child marriage and dowry.
According to a study conducted by Gender Alliance, Bihar continues to have a comparatively higher percentage of the marriage of minor girls with 50% cases of under-age marriages in 340 blocks of the state.
This is above the National Family Health Survey-4 study that put the incidence of child marriage at 39.1% in the state.