Muzaffarpur shelter home rape case: Ex-minister Manju Verma's husband surrenders in court
Oct 30, 2018 08:03 AM IST
Chandrashekhar Verma, the husband of Bihar's former social welfare minister Manju Verma, was accused of having links with main accused Brajesh Thakur in the case of alleged sexual assault of over 30 inmates of the Muzaffarpur shelter home.
Chandrashekhar Verma, the absconding husband of former Bihar minister Manju Verma who had resigned following alleged links with the prime accused in the Muzaffarpur shelter home sex scandal case, surrendered Monday before a court in Bihar's Begusarai, officials said.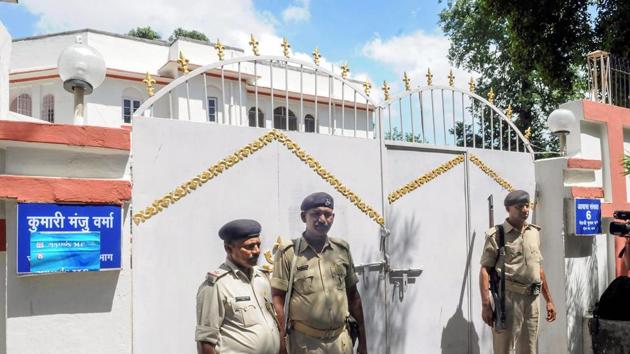 Verma surrendered before the Manjhaul sub-divisional court where Judicial Magistrate Yogesh Kumar Mishra remanded him in judicial custody till November 6, reported PTI.
Accused of having links with main accused Brajesh Thakur, he also faces a case under the Arms Act in connection with the recovery of a huge cache of ammunition from his residence in Begusarai district during a Central Bureau of Investigation (CBI) raid.
Over 30 girls were allegedly raped at the shelter home run by Thakur, the chief of a state-funded NGO.The alleged sexual exploitation owas first highlighted in an audit report submitted by the Tata Institute of Social Sciences to the state's social welfare department.
Manju Verma, the social welfare minister, had to resign in August following reports which alleged that her husband had close links with Thakur.
A case was registered against Verma a few weeks after his wife's resignation and he was recently declared an absconder with notices for surrender pasted on his house by the police.
The Supreme Court, while going through a status report of the CBI in the Muzaffarpur shelter home scandal last week, had expressed strong displeasure as no action was taken against Verma.
It had come to light that he had allegedly spoken to Thakur several times between January and June this year.
Seventeen people, including Thakur, have been arrested in the case, now being probed by the CBI and the agency is on a lookout for five more.