Nipah virus outbreak: Death toll rises to 14 in Kerala, two more cases identified
May 27, 2018 11:11 PM IST
The Kerala government has decided to take action against those who ostracise family members of the affected and the hospital staff.
The Nipah virus claimed one more life in Kerala on Sunday, taking the death toll to 14 even as health authorities reiterated that the situation was under control and no fresh case was reported from affected areas.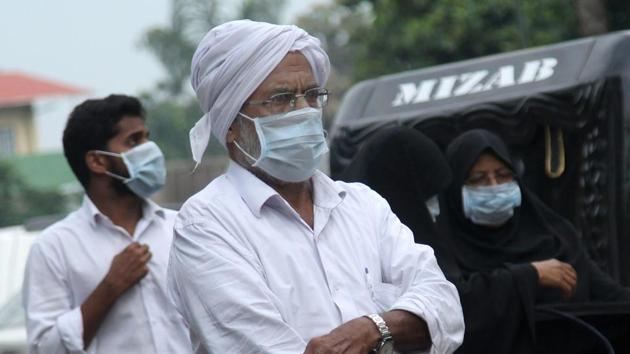 The latest victim was identified as 26-year-old Ebin, who was admitted at a private hospital in Kozhikode with infection.
Two more Nipah-infected people are undergoing treatment at the intensive care unit of the Kozhikode Medical College Hospital, state health officials said.
Among 14 deaths, 11 are from Kozhikode and three from Malappuram. Most of the people who were under observation were discharged after their blood samples turned negative. Now 26 people are under observation, they said.
Nipah virus that causes high fever, headache and coma in extreme cases is spread by fruit bats. Body fluids can cause human-to-human transmission of Nipah, which has a mortality rate of 70% and has no vaccine.
But blood and serum samples of bats collected from the affected areas turned negative and health experts are trying hard to pinpoint the main carriers of the virus.
The district administration in Kozhikode on Sunday started a 'pad yatra' to dispel fear of the people.
At least 40 families have vacated their houses in Changaroth village after the deaths of four members of the Moosa family. And 50 families left their homes in two other villages, Koorachundu and Chakkittapara.
The government has also decided to book those who ostracise family members of the affected and the hospital staff.