PNB top officials questioned, 21 Nirav Modi properties worth Rs 523.72 crore attached
Nirav Modi, who had a chain of boutique stores from New York to Beijing, and his uncle Mehul Choksi are both accused of perpetrating the biggest loan fraud in Indian banking history and are both out of the country.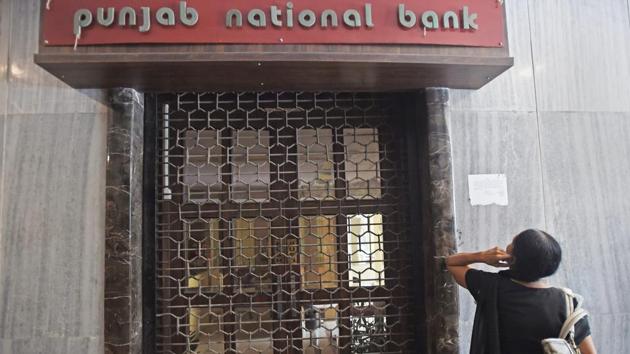 Updated on Feb 24, 2018 11:37 PM IST
Hindustan Times, New Delhi/Mumbai | By Rajesh Ahuja and Manish K Pathak
Two top officials of the Punjab National Bank (PNB) were questioned on Saturday as the Central Bureau of Investigation (CBI) widened its probe into the Rs 11,400-crore fraud in the country's second-largest lender.
Separately, the Enforcement Directorate (ED) attached 21 immovable properties of diamond merchant Nirav Modi, who, along with his maternal uncle Mehul Choksi, are among several people accused in one of the biggest frauds in the country's banking history.
A CBI official familiar with the probe said PNB's managing director and chief executive officer Sunil Mehta and executive director Brahmaji Rao were called for questioning in Mumbai to seek their "clarification" on certain aspects of the fraud that remained undetected for almost seven years.
"Their questioning went on the whole day," the official added.
The official, however, refused to offer comment when asked whether the two top bank executives are being treated as suspects or just witnesses in the case.
The fraud, detected in January, was allegedly committed in connivance of two PNB officials who bypassed the core banking system to generate fraudulent letters of undertaking to overseas branches of other Indian banks which lent money to the jewellers based on the guarantee from PNB.
The agency has so far arrested 12 people, including six serving or retired officials of the PNB and six executives of Modi and Choksi. Their questioning also happened simultaneously in the Mumbai office of the CBI.
Continuing its crackdown on Modi, the ED on Saturday attached properties of Modi that include included a farm house in Alibaug, a solar power plant, 135 acre land in Ahmed Nagar and residential and office properties in Mumbai and Pune. The properties, worth Rs 523.72 crore, were attached under the Prevention of Money Laundering Act.
Modi – a flamboyant diamond designer who owns a chain of stores under the brand name 'Nirav Modi' – is suspected of using dummy and shell companies to transfer funds in the alleged fraud.
The ED – the country's financial crime probe agency – has so far attached or seized or put a freeze on moveable and immovable assets worth Rs 6,000 of Modi and Choksi. Both Modi and Choksi have denied any wrongdoing and claim they have been implicated on false charges.
Modi, along with his wife Ami, brother Neeshal and Mehul Choksi left India in the first week of January before the PNB accused them of committing the fraud. The ED has issued summons to Nirav, Ami and Choksi. But two days back Modi wrote to ED that he cannot come back to India as he was dealing with the fallout of multi-agency probe launched against him.
The external affairs ministry on Friday cancelled the passports of Modi and Choksi in order to force them to return to India. "I am yet to get information about any revocation of passport of my client," said Sanjay Abbot, lawyer for Mehul Choksi.
Close Story