Goa's offshore casinos get 6-month extension, relocation policy soon: Parrikar
Updated on Sep 27, 2017 11:26 PM IST
Chief minister Parrikar said a policy decision on relocation of off-shore casinos would be taken in six months and he will deliver on his promise to shift casinos from the river.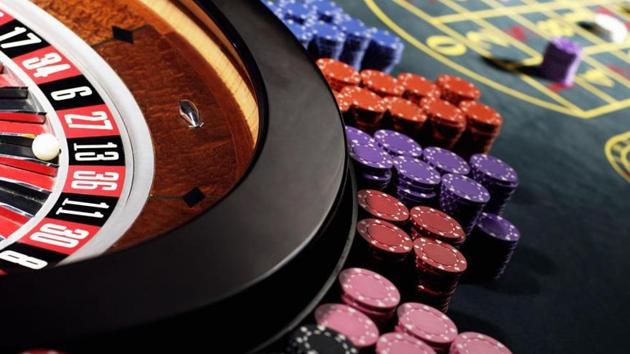 The Manohar Parrikar-led coalition government in Goa on Wednesday approved a six-month extension to the off-shore casinos in the Mandovi river off Panaji, which the Bharatiya Janata Party has time and again promised to shut down as part of the common minimum programme announced before it came to power.
The decision to this effect was taken at a cabinet meeting chaired by Parrikar.
Parrikar told reporters that a policy decision on the relocation of the off-shore casinos would be taken in the six months and he will deliver on his promise to shift them from the river.
"We have given an extension of by six months, but I don't think I require six months. By December, as promised, we should be able to come out with a policy," Parrikar said.
Parrikar had told the state legislative assembly during the monsoon session that the vessels would be moved out of Mandovi by adopting a "comprehensive policy". A new policy governing the casinos was also promised during this assembly session.
Goa, one of the top tourism destinations in the country, is also known for its casino and gaming industry. There are currently five offshore casinos anchored and operating from the Mandovi river and nine onshore casinos, which function at numerous five-star resorts dotting the coastal state.
Apart from allegations that casinos encourage the habit of gambling among the people of the state and thereby undermine public morality, activists also point out to the serious environmental repercussions.
A report by the Goa State Pollution Control Board (GSPCB) reveals that the Mandovi has become unsafe for recreational bathing, water sports and fishing owing to coliform bacteria. This comes in the wake of allegations that off-shore casinos care little about polluting the water and don't submit details of sewage and solid waste that they are meant to dump in the high seas.
Sources in the government said the casino industry could be relocated to the premises of under-construction Mopa International Airport in Pernem 45 km from Panaji, where a special entertainment zone is being developed.
Parrikar said as an opposition legislator he was against the casino industry and had promised to shut them down, but was forced to allow them because of the huge amount investment by the owners in this business venture in Goa.
Industry estimates say casino vessels along with high-end onshore casinos contribute close to Rs 200 crore a year to the state coffers. A study by management consultancy KPMG estimated that Indians spend around $60 million on gambling every year.
Casinos fall under the purview of state governments, and just two out of 29 states (Goa and Sikkim) allow them. Legal gambling in other states is limited to lotteries (for instance Lotto in Sikkim) and horse races (in Mumbai and Bengaluru).
The Goa bench of Bombay high court on Wednesday extended the deadline for removing the stranded casino ship Lucky 7 from Miramar beach near Panaji to October 10 after the current deadline was missed by its owners as they failed to tow it back.