'What are the Norwegians up to in Kashmir?' Omar asks Sushma Swaraj
Nov 27, 2018 09:15 AM IST
In a statement, the separatists said Geelani and Mirwaiz told the former prime minister that since his country "has a history of playing a positive role in conflict resolutions", the Norwegian government should make serious efforts to resolve the vexed Kashmir dispute to mitigate the sufferings of the people and ensure a lasting peace in South Asia.
The former chief minister of Jammu and Kashmir Omar Abdullah has questioned the recent visit of the ex-prime minister of Norway Kjell Magne Bondevik to Kashmir, where he met separatists leaders last week.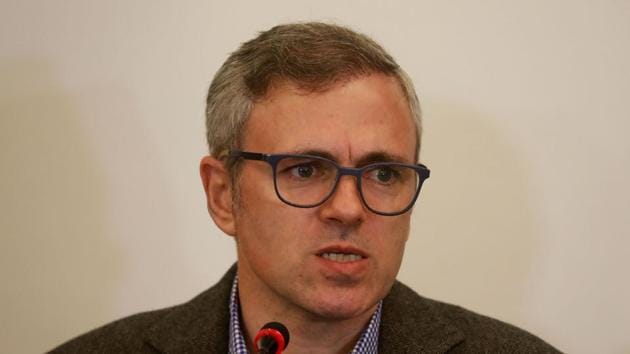 National Conference leader Abdullah took to Twitter on Monday asking foreign minister Sushma Swaraj and national secretary advisor Ajit Doval to put Bondevik's visit in perspective.
"What are the Norwegians up to in Kashmir? Would either @SushmaSwaraj ji or Doval ji care to put the visit of the former Norwegian PM to both sides of the divided state in the correct context or do we have to rely on rumours & conjecture?" Abdullah tweeted.
Bondevik recently visited Srinagar and met senior separatist leaders Syed Ali Geelani and Mirwaiz Umer Farooq. He also visited Pakistan-administered part of Kashmir and met a cross-section of people there.
Farooq tweeted photos from the "fruitful meeting" on November 23, saying they have urged Bondevik to help reach a resolution in the restive state as Norway is known to play a "constructive role in conflict resolution across the globe".
"Fruitful meeting of JRL with Mr Kjell Magne Bondevik,Ex Prime Minister of Norway. As Norway is known to play a constructive role in conflict resolution across the globe urged Mr Bondevik to help in ending the daily killings and urgent resolution of the festering Kashmir dispute (sic)," the Mirwaiz said.
News agency PTI reported that Hurriyat said in a statement the Norwegian delegation had assured the separatist leaders that "they would use their good offices to ensure that a sustained and result-oriented dialogue between India and Pakistan" for an "amicable solution" on Kashmir.
Bondevik was the prime minister when Norway brokered a 2002 ceasefire with the Tamil Tigers that fell apart and led to the final fight that destroyed the Liberation Tigers of Tamil Eelam (LTTE).