Oregon detainees get chance to press for refuge in US on July 17
Updated on Jul 17, 2018 10:33 AM IST
A majority of Indians detained at the federal detention centre at Sheridan in Oregon are Sikhs from Punjab.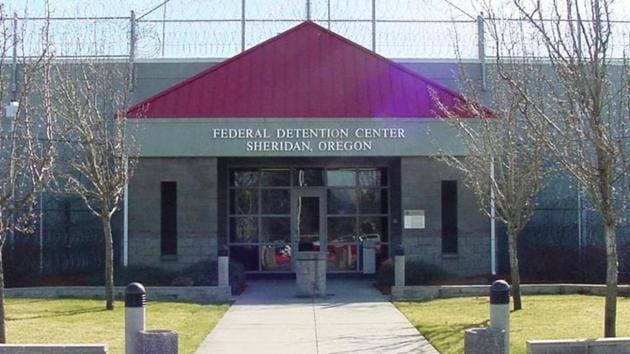 After having a tough time for weeks in a federal detention facility in Oregon, the 52 Indians, mostly Sikhs, detained for seeking asylum in the United States will have an opportunity to press for refuge when they will be given an opportunity to appear before an asylum officer for credible fear interview starting on July 17.
As per the US Citizenship and Immigration Services, the asylum officers conduct a credible fear of persecution or torture interview when a person, who is subject to expedited removal, expresses an intention to apply for asylum, expresses a fear of persecution or torture, or expresses a fear of return to his or her country.
Once the detainee clears the interview and is able to establish to have a credible fear at the interview, he is allowed to remain in the US to apply for asylum, although they generally remain in detention.
If they fail in the interview, they are deported, but they may first contest the decision of the asylum officer by teleconference with an immigration judge.
Who are these detainees?
A majority of Indians detained at the federal detention centre at Sheridan in Oregon are Sikhs from Punjab. Lawyers who have met them said some of them were Hindus from Haryana and Uttar Pradesh.
Victoria B Muirhead, development director at Innovation Law Lab said while the profile of detainees cannot be shared due to lawyer-client confidentiality agreement, among the Indian men detained in Sheridan, the most common language spoken is Punjabi and then Hindi. "Among the entire population detained, there are several men who are between the age of 18 and 21," she said.
Inhuman conditions inside prison
Ruby Kaur a lawyer of Indian origin, from Michigan, who is representing Indian detainees, said that she was shocked to learn about the inhuman treatment meted out to them. "They were asked to strip naked and made to stay in extremely cold chambers. They have not been allowed to wear turbans as rules do not permit so inside some of the federal detention facilities, including Sheridan. However, there are detention centers which allow detainees to cover their heads,'' Kaur said.
Another lawyer, Jaskarn Singh Sandhu, based in Oregon and Washington state, who, during his legal visit at Sheridan, met about 25 detainees said that the worst part was that they were, kept along with the other criminals inside Sheridan detention facility. "They are asylum seekers not criminals. Usually, when Immigration and Custom Enforcement (ICE) detains people like them, they start the credible fear interview process within a week or two. Here, it has not happened that swiftly and detainees were not allowed to meet their attorneys. The problem is that a federal detention facility like Sheridan follows the same protocol for asylum seekers as they do for the criminals,'' Sandhu said.
Sandhu said initially the due process has not been followed for these immigration detainees. They have been denied access to meet their attorneys. They were not taken out of their cells for 20-22 hours. "There was food issues as many of them are vegetarians. The other ICE detention centers understand the ethnicity issues and provide food accordingly. That does not happen in a Federal prison. Initially, they threw away the food served but later had to make a compromise and eat it as they did not have an option. However, things have changed after the Federal Judge's order to follow due process. Now they are allowed space and time to pray as well," he said.