Pakistan seeks US help to break Afghan-India 'nexus'
Pakistan has claimed that India's influence is the reason behind the strained ties between Afghanistan and Pakistan.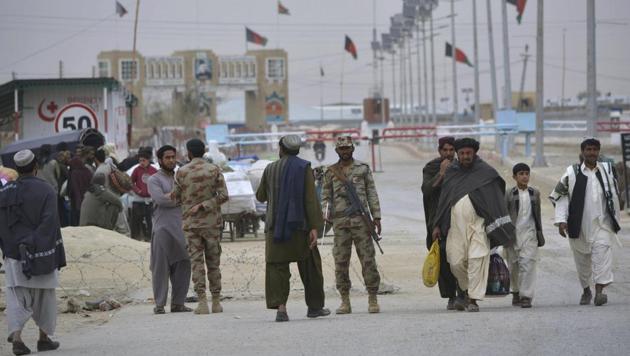 Updated on May 09, 2017 06:37 PM IST
Islamabad |
Indo Asian News Service
Pakistan has sought US help to break the alleged alliance between India and Afghanistan "for the sake of regional peace", a media report in Islamabad said on Monday.
A senior official at the Pakistan foreign ministry said that during recent contacts Washington was urged to play its role to defuse Pakistan-Afghan tension.
"We know the US has a stake in Afghanistan. They (the US) want peace between us but India is trying to disrupt these efforts. We have asked them to take care of India if they can. New Delhi is obviously pulling their (Afghanistan's) strings," the official, who remains in contact with Washington, told The Nation.
Pakistan has previously blamed India for strained ties between Afghanistan and Pakistan.
He said the US was concerned over the recent firing incident along the Chaman border and "appreciated Pakistan's restraint".
"We told them the nation was furious over the firing from the Afghan side, which left several dead. We obviously do not want the situation to get out of hand," the official added.
Earlier, Pakistan declared a four-km area adjacent to the Chaman border with Afghanistan a "no-go area" amid the tensions.
Last week, Afghan forces opened firing on Frontier Corps personnel appointed for security of a population census team, killing 10 FC troopers.
Close Story
Personalise your news feed. Follow trending topics