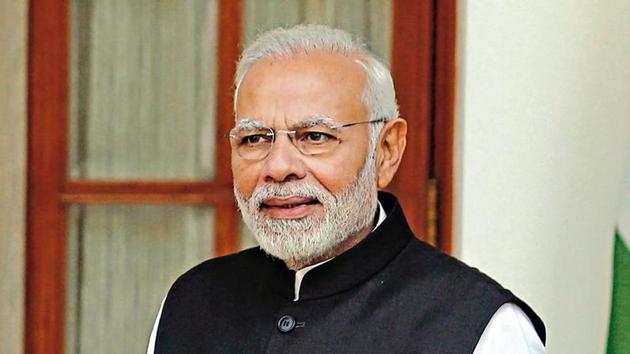 PM holds 9-hour meet with council of ministers to chart future plans
At least 14 people have been killed in clashes between police and protesters since parliament passed the law on December 11, with critics saying it discriminates against Muslims and undermines India's secular constitution.
UPDATED ON DEC 22, 2019 12:48 AM IST
Prime Minister Narendra Modi on Saturday held a nearly nine-hour marathon meeting with his council of ministers and top government officials to chart future plans for key infrastructure, agriculture and rural development sectors.
The meeting came in the backdrop of the controversial Citizenship Amendment Act over which there have been protests across the country.
Most of the cabinet ministers and senior government officials were present where the roadmaps for civil aviation, urban development, railways and then agriculture and Jal Shakti ministries were discussed in two different sessions. "The government had earlier formed groups of secretaries to come up with vision plans for different sectors. The issues and bottlenecks related to them were discussed at the meeting," said a senior official.
Two different officials present at the meeting insisted that the focus of the meeting was on the infra and agriculture sectors.
"The Prime Minister pointed out that at the time of the 2024 general elections, the BJP would have been in power for ten consecutive years at the Centre so he sought extraordinary ideas to aid in bettering the lives of the people," another official said.
The meeting that began at 10.30 am went on till 7.30pm, said one of the officials. According to a news agency report, Modi also reviewed the progress made by ministries in the last six months after the BJP returned to power for the second consecutive term.
Close