Protests in Kashmir after minor's alleged rape by neighbour
Angry villagers assembled in the main markets of Sumbal and Shadipora to protest against the minor's rape allegedly by a neighbour on May 8 at Tarigam Sumbal in Bandipora.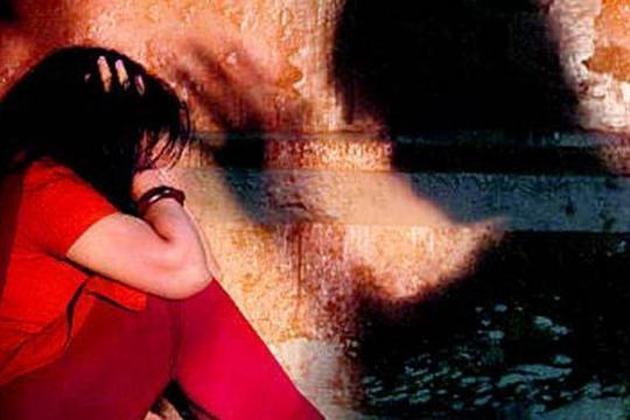 Published on May 12, 2019 08:50 PM IST
Protests erupted once again in north Kashmir's Bandipora district as outrage in the region grew after a 3-year-old girl child was allegedly raped by a youth during the month of Ramzan early this week.
Angry villagers assembled in the main markets of Sumbal and Shadipora to protest against the minor's rape allegedly by a neighbour on May 8 at Tarigam Sumbal in Bandipora. Police have arrested the accused and have constituted a special investigation team (SIT) to probe the matter.
On Sunday, people from the adjoining villages blocked the Srinagar-Bandipora road while demanding exemplary punishment for the accused. District officials assured the people that the case would be fast-tracked.
"We were busy with law and order today. We have begun our investigations and have constituted an SIT to probe the case," said senior superintendent of police, Bandipora Rahul Malik.
On conflicting reports regarding the accused's age, the SSP said the police is treating him as a major. "We have constituted a medical board to ascertain his exact age," he said.
Deputy Commissioner Bandipora, Shahbaz Mirza appealed to the people to stay calm even as he assured justice. "The heinous crime of rape of a minor in Shadipora Bandipora is under investigation with full vigor and we assure that perpetrator of the crime will be brought to justice. We appeal to the public to stay calm and not heed to any rumours," he tweeted.
The Srinagar Deputy Commissioner Shahid Choudhary urged the people to avoid naming and sharing photographs of the rape victim. "Death penalty for child rape. I hope investigation and trial is fast-tracked to 2-month deadline," he wrote on Twitter.
The case has been trending on social media with people across the board expressing their anger.
Former Jammu and Kashmir chief minister and Peoples Democratic Party president Mehbooba Mufti tweeted: "Mortified to hear about the rape of a 3 yr old girl in Sumbal. What kind of a sick pervert would do this? Society often blames women for inviting unwanted attention but what was this child's fault? Times like these, Shariah law seems apt so that such paedophiles are stoned to death."
Peoples' Conference chairman Sajad Lone said he had requested Governor Satya Pal Malik to ensure that the accused is dealt with strongly.
"The tragedy in Tarigam Sumbal, as beastly it is, merits serious social introspection. We need to seriously ponder on this mad sickness on the prowl. We need to work hard to rediscover the moral foundations of our society," Lone said.
Hardline Hurriyat chairman Syed Ali Geelani termed the incident unfortunate and criticised law enforcement agencies for the growing crime. "Bribery and a poor sense of responsibility both in judiciary and police administration has left the galloping crime rate un-tethered, because of the disputed nature of our state. Political interference in these law enforcement institutions has infected and ruined the whole system," Geelani said.
A group of women under Kashmir Women's Collective urged the governor for institutionalized support for rape victims. "We request the governor to start a full-fledged rape crisis centre, build a shelter home for women, to have fast track courts, to have professionally run helplines, to have training programs that impart training to police, teachers, doctors and let's have mental health counsellors and therapists for girls and women who face violence," they wrote on Facebook.
"It is a policy issue. It is a societal issue. It is a feminist issue and an issue of the humanity. There's zero support on the ground for victims. There's no understanding in media on not to name the victim but the culprit. The victim is named as if she's the culprit," the group stressed.
Close Story
Personalise your news feed. Follow trending topics