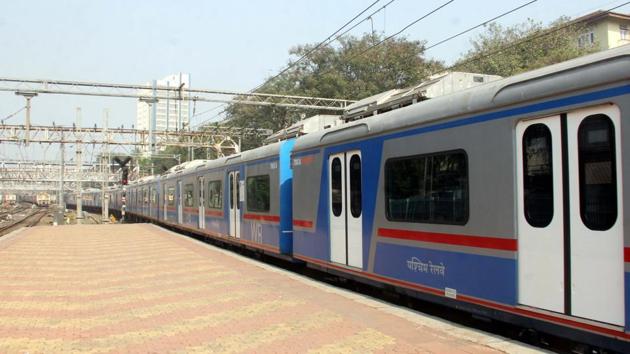 Railways may soon switch to AC coaches on suburban routes
Railways aims to provide only AC coaches on suburban routes as it feels affordability is on the rise.
PUBLISHED ON MAY 06, 2018 11:48 PM IST
The Railways may start manufacturing only air-conditioned coaches for its suburban routes after the phenomenal response to the first AC local train in Mumbai.
While the public transport behemoth plans to convert 80 Mumbai local trains into partially air-conditioned ones, it also aims to provide only AC coaches on suburban routes as it feels affordability is on the rise.
"The response from Mumbai has been phenomenal. We have a plan to make about 80 trains partially air conditioned. Of 12 coaches in a train, six will be air-conditioned. I think going forward, once we gain some experience, we will also take a call that in future, all EMUs (electric multiple unit ) will be manufactured on air-conditioned platform.
"My view is that gradually, you will see more and more AC coaches as prosperity and affordability goes up," said Ravindra Gupta, member (rolling stock) of the railway board.
Gupta, who is responsible for the manufacture of different types of coaches under the railways, said extra coaches for existing lines of the Mumbai suburban route will start arriving by the end of this year and induction will be completed by next year.
"The cost of AC coaches is 30% more than normal coaches and in the case of EMU, it is slightly more. Once the coaches start coming, we will replace the old ones with AC. We should be able to do partial conversion of 80 trains by next year. We have given the order so I think we should take one year or so from now," Gupta added.
EMU trains are different from normal ones as they use electricity as motive power and don't require a separate engine.
According to railways, AC coaches will also reduce the number of accidents in crowded trains. "For the time being, we are introducing AC coaches only in Mumbai as the problem of overcrowding is severe there. We need doors that close to avoid accidents," Gupta said.
Close