Rs 6,800 cr Vijayawada Metro hits roadblock, Centre questions financial viability
Updated on May 10, 2017 06:22 PM IST
Government sources said finance secretary Ashok Lavasa raised concern over the low financial internal rate of return (FIRR) of the project.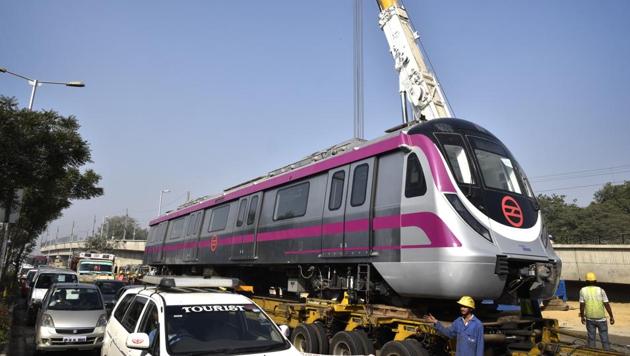 The Union finance ministry has refused to approve the Rs 6,847 crore proposed Vijayawada Metro Rail project till such time the Centre finalises the Metro rail policy while raising questions whether it is financially viable.
The Andhra Pradesh government is pushing for the Vijayawada Metro project, citing how the city is the gateway to the new capital of Amravati and is expected to see a spurt in population and traffic in the near future. Union urban development minister, M Venkaiah Naidu, who is from the state, is also batting for the project.
Government sources said that finance secretary Ashok Lavasa has raised "concern" over the low financial internal rate of return (FIRR) of the project. FIRR is largely based on cost and returns of the project.
"The FIRR of the Vijayawada Metro is around 3%. Currently, metro projects are cleared if the FIRR is 8%," said a finance ministry official.
The Vijayawada Metro proposal came up for approval on March 20 at the finance ministry's Public Investment Board meeting.
It is only after the Public Investment Board – headed by the finance secretary – appraises and gives its green signal, that a project is placed before the cabinet for final approval.
Finance ministry sources said the Public Investment Board also raised concerns about how the population and low ridership in Vijayawada do not warrant a Metro project, which is highly capital intensive.
Niti Aayog officials present in the meeting said that the project fails to meet both the ridership and population requirement for metro projects.
As per guidelines, the ridership benchmark for having a Metro is fixed at 20,000 Peak Hour Peak Direction Traffic(PHPDT) and the city has to have a population of 2 million people.
"Both these have not been achieved in Vijayawada Metro where the PHPDT is 6,366 and 6,356 for line I and II respectively and the city population is 10.48 lakh only," a Niti Aayog official said.
"... it was decided by the Public Investment Board that the ministry of urban development may consider bringing up the Metro rail project after the finalisation of Metro rail policy," the minutes of the meeting stated.
The urban development ministry is firming up the metro policy. The new norms being finalised will allow Centre to approve only those projects that ensure a 14% return on investment. Besides, appraisal for projects is also being tightened.
Metro projects are jointly funded by the Centre and state. While the Centre provides 20 % of the capital cost, states put about 30%. The remaining fund is borrowed from the market.
Personalise your news feed. Follow trending topics