Saudi Arabia says 43 Indian workers not held captive, addressing their concerns
Saudi Arabian authorities are addressing the concerns of more than 40 Indian workers, with six of them having been repatriated and a dozen more set to return soon.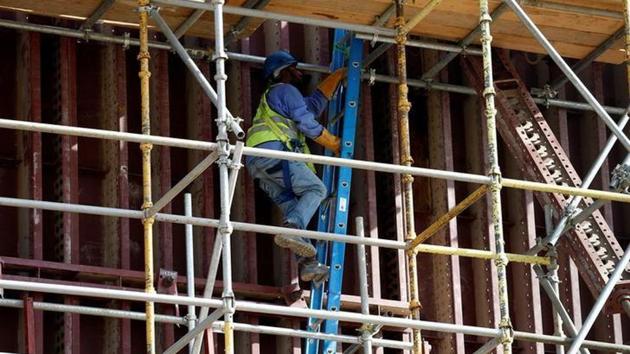 Updated on Mar 23, 2017 12:54 PM IST
Saudi Arabia said on Thursday it is addressing the concerns of some 43 Indian workers employed by a firm in the kingdom, with six having already been repatriated and another 12 set to return soon.
Saud bin Mohammed al-Sati, the Saudi Arabian envoy, rejected reports that the Indians were being "held captive" by the firm and had been denied their wages.
The issue came to light on Tuesday after external affairs minister Sushma Swaraj responded to a request for help from Telangana IT and NRI affairs minister KT Rama Rao and directed the Indian envoy to Saudi Arabia to rescue the Indian workers.
"Six workers have already come back and the papers of another 12 have been processed and they too will come back. Another 25 have expressed a desire to return and this is being looked into," al-Sati told Hindustan Times.
After the Indians had approached the Saudi labour ministry, their case was referred to a tribunal that looks into the problems of foreign workers. The ministry had sent a team to inspect the place where they were working and their residential quarters.
"After the inspection, the employer was told to give them better accommodation. They are being given food and their wages have been paid till February. The reports that they are being held captive are incorrect," al-Sati said.
Swaraj had asked Indian ambassador Ahmad Javed to help the Indian workers and send her a report. The Telangana minister had written to Swaraj seeking help for rescuing the workers, who he said were employed by Al-Hajry, a Saudi firm with interests in real estate and consulting services. The state minister had alleged the Indians had been held for 12 days without food or basic amenities.
Al-Sati said his country had "no tolerance" for firms that violate the rights of workers. "Saudi Arabia has welcomed Indian workers since the 1950s and you find them in many sectors, from construction to hospitality and engineering and IT," he said.
The envoy acknowledged that Saudi firms had been restructuring because of economic conditions but noted that there had not been a fall in the number of visas issued for Indian workers in 2015 and 2016. "We issued nearly a million visas for Indians and after excluding those going for the Haj, the rest are for workers and business-related visits," he said.
However, job losses because of the slowdown in the Saudi economy, caused by low oil prices and a cut in government spending, has become a significant concern for the Indian government. Last year, Swaraj had asked Indian workers who lost their jobs to file claims for unpaid wages and assured them that the government would pay for their repatriation.
The more than 3 million-strong Indian community in Saudi Arabia is the largest expatriate community in the kingdom.
Close Story