1984 anti-Sikh riots: SC orders re-investigation into 186 cases, will set up SIT to monitor probe
The Supreme Court says the proposed committee will be headed by a former high court judge and consist of one retired and one serving police officer.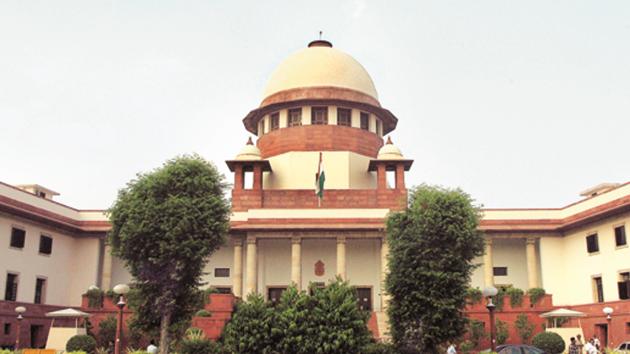 Updated on Jan 10, 2018 10:50 PM IST
The Supreme Court on Wednesday ordered that 186 cases from the 1984 anti-Sikh riots in Delhi be reopened and probed by a three-member special investigation team (SIT) headed by a retired high court judge.
The court said it will nominate the members of the probe team on Thursday, after a consensus between the petitioners and the government on who should be a part of it.
A three-judge bench headed by Chief Justice of India Dipak Misra took the decision after going through a supervisory panel's report that scrutinised 241 cases closed by a Central government-appointed SIT between February 2015 and August 2017. The supervisory panel of Justices JM Panchal and KSP Radhakrishnan submitted their report in a sealed cover on December 6, 2017.
Senior advocate HS Phoolka, appearing for the families of the riot victims, suggested the names of three retired judges as the possible chairman of the probe team -- former Delhi High Court Chief Justice AP Shah, former Punjab and Haryana High Court chief justice Mukul Mudgal, and former Delhi High Court judge SN Dhingra – but the bench said it wanted a list from the government as well.
The other two members will be an IPS officer of the rank of inspector general and a serving IPS officer of the rank of superintendent of police, the bench said.
Read| 1984 anti-Sikh riots: Time doesn't heal the pain. Ask Attar Kaur
The court wanted to finalise the members of the SIT but additional solicitor general Pinky Anand requested for an adjournment, saying the government needed a day to put a list of candidates together.
"The bench's decision to have an SIT under a retired HC judge is good news for the victims who have been waiting for justice for the last 33 years," Phoolka said.
In one of the darkest chapters in Delhi's history, nearly 3,000 people were killed after riots that broke out following the assassination of then prime minister Indira Gandhi on October 31, 1984. Some senior politicians, many of them from the Congress party, were accused of inciting violence and fomenting tensions.
After reading the supervisory panel's report, the bench said it was advised not to reopen cases in which accused had been acquitted. The court had asked the panel to examine 241 cased closed by the Centre's SIT, which investigated 293 cases in all.
Read| 1984 anti-Sikh riots: Tales from the time still haunt this family
Close Story