Several factors to decide impact of Ukraine war on oil, fuel prices: Sitharaman
Responding to a question on whether India could benefit from the geopolitical developments in some way, the minister said that the export of wheat is being considered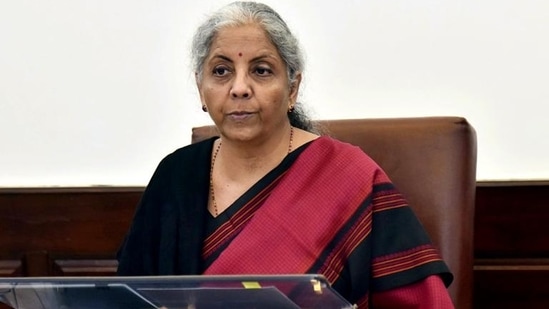 Updated on Mar 10, 2022 12:51 AM IST
, Hindustan Times, Bengaluru
Sharan Poovanna
Union finance minister Nirmala Sitharaman on Wednesday said that there were several factors that would decide the impact of the ongoing war between Russia and Ukraine in reference to rising prices of crude as well as edible oils.
"There was an open offer over the last two-three days of Russia giving it (crude oil) at some sort of discounted price but we don't know how it can be of effect because a whole lot of factors will have to be weighed-in and we will have to get it from some port from where we ship it and then it has to come to India whether it is workable, whether there is insurance cover available...the nitty-gritties, if at all that's going to work out, will have to be worked out," Sitharaman said in Bengaluru on Wednesday.
The minister's reference is to Russia's offer to India of oil at a discount. India does not import much oil (less than 2%) from Russia, but given soaring energy prices, and the US and UK moving barring imports of Rusian oil -- which means demand for oil from suppliers in West Asia, from where India sources its crude could soar -- the country is looking at higher oil prices, unless it can find a solution.
Sitharaman added that the concerned ministry is looking into the issue.
High oil prices will roil the government's budgetary math. The finance minister explained that the union government has factored in some price rise in crude, " but now it's a full-blown war and it has also crossed even the figures that were given to us, therefore you asking 'are you going to recalculate'; I may not recalculate now so that is the situation as it is developing, we will have to keep a watch on it," she said.
The price of edible oils is also expected to rise as Ukraine is among the largest producers of Sunflower oil which is imported and consumed in large quantities in India, the minister added. "Edible oil is also going to be an area in which we may have challenges, we have to see how we can address it," the minister said.
Responding to a question on whether India could benefit from the geopolitical developments in some way, the minister said that the export of wheat is being considered.
Sitharaman said that the union government is also trying to get more farmers and regions to cultivate oil seeds and palm which would reduce India's dependency on imports.
"One more attempt at improving India's edible oil security is making sure that those areas of India where palm oil can be cultivated, because we import huge quantities of palm oil, both crude as well as refined. So, where palm oil growing is possible, like the north east whose climatic conditions, rainfall levels are comparable to Malaysia or Indonesia, we have taken up palm oil missions and helped farmers to get into growing palm oil," she said.
She added that the government has to support these farmers for the 6-7-year gestation period for the palm to bear fruit which goes into the making of the oils.
Close Story
Personalise your news feed. Follow trending topics